Dow pledges to improve security after a researcher stole trade secrets and passed them to a Chinese university
Chemical major Dow has said that it will take further steps to secure its trade secrets, after Kexue Huang - a Chinese national who was granted permanent legal status in the US - pleaded guilty to economic espionage and theft of trade secrets while employed at a Dow subsidiary. Judge William Lawrence accepted the plea deal, and Huang faces up to 25 years in prison. A sentencing date is expected within three months.
'We are strengthening our security measures to protect our technology and closely monitoring international markets to ensure that counterfeit products derived from our technology never successfully find a market,' Dow spokesperson Greg Baldwin tells Chemistry World. 'Should any such product ever be found, we are prepared to exhaust all legal means at our disposal to ensure that our intellectual property rights are protected.'
However, Baldwin noted that Dow already has analytical technology and processes in place to identify third party products produced with proprietary technology stolen by Huang.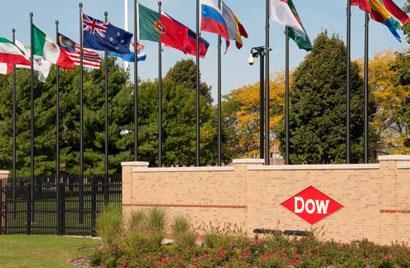 Huang faced 17 counts under the original indictment from July 2010 - 12 of economic espionage and five of transportation of stolen property. But, under the plea agreement, he admitted to just one count of economic espionage to benefit a foreign university and one count of stealing trade secrets.
From January 2003 until February 2008, Huang worked as a research scientist at a Dow Agrosciences plant in Indianapolis, Indiana. There he became a research leader in unique, proprietary organic insecticides.
He provided the stolen Dow trade secrets to contacts in Germany and China between 2007 and 2010, and they helped him to conduct unauthorised research that would benefit Hunan Normal University (HNU) in China, according to the plea agreement. Huang also admits trying to use these Dow secrets to directly compete with the company in the pesticide market and got as far as identifying manufacturing facilities in China.
Betrayal goes beyond Dow
Court documents also reveal that, after leaving Dow, Huang was hired in March 2008 as a biotechnologist by Cargill - an international producer and marketer of food, agricultural, financial and industrial products and services. He admits to stealing a trade secret there involving a key component in the manufacture of a new food product, and passing it to a student at HNU. A separate indictment was unsealed on 18 October charging Huang with stealing trade secrets from Cargill.
US attorney Joseph Hogsett said the dual prosecutions 'should serve as a warning to anyone who is considering robbing American companies of their information and weaken the American economy by selling that information to foreign governments or others that he will face severe consequences'.
The combined loss from Huang's criminal conduct is estimated at between $7 million (?4.45 million) and $20 million.
'Mr Huang used his insider status at two of America's largest agricultural companies to steal valuable trade secrets for use in his native China,' said assistant attorney general Lanny Breuer. He added that economic espionage threatens the US economy and jeopardises the nation's leadership in innovation.
Since the enactment of the Economic Espionage Act in 1996, there have been a total of eight cases, including Huang's, where an individual was prosecuted under the provision of that law that prohibits trade secret theft intended to benefit a component of a foreign government.
The admission of guilt by Huang follows the case of Wen Chyu Liu - a 74-year-old Chinese-American who was also a former research scientist at Dow. Liu was convicted in February of stealing trade secrets from the company and selling them to firms in China.
Rebecca Trager, US correspondent for Research Europe