US Environmental Protection Agency hooks up with pharma companies to use failed drugs to improve its ToxCast toxicity prediction tool
The US Environmental Protection Agency (EPA) is working with pharmaceutical companies to improve its ToxCast toxicity prediction tool. More than 100 molecules that failed in clinical trials for toxicity reasons, from Pfizer, GlaxoSmithKline, Sanofi-Aventis and Merck, will be used to help validate the tool.
ToxCast uses a variety of screening assays to help understand how bodily processes are affected by exposure to chemicals, and determine which chemical exposures are most likely to cause adverse health effects. The tool currently includes 500 high throughput assays, and the cost per chemical is about $20,000 (?14,000). The aim is to make chemical testing faster, easier, and less dependent on animal testing.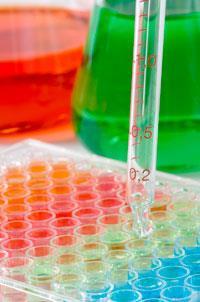 The programme started in 2005, but thus far assay results have been compared to studies in lab animals, and much of the data came from pesticide registration toxicity tests. A drive to reduce animal tests and use approaches more directly relevant to human toxicity led them to discussions with the pharmaceutical industry, Pfizer in the first instance. The idea was to take data from drugs that had passed preclinical studies on animals, but then displayed unexpected toxicities in early human clinical trials. 'Such drugs would give us a new gold standard on which to build prediction models from ToxCast data,' explains an EPA spokesperson.
The drugs will be screened using ToxCast, and the results compared to the human clinical trial results and animal tests. 'The ToxCast screening tests and biological profiles that are the most accurate at predicting the human clinical results will be used as potential toxicity indicators for future chemical screening,' the spokesperson said. 'It will provide science-based information that will help prioritise chemicals for more detailed toxicological evaluations, and will lead to more efficient chemical testing.'
'The first results have primarily looked at the pesticide data and animal results,' says George Gray, an expert in risk and public health at George Washington University, Washington DC, US, and former science adviser in the EPA's office of research and development. 'Now, with this new set of data, there's the opportunity to refine the tools, and give people more confidence in their ability to predict some of these adverse endpoints in humans.'
'It's a terrific way to get more value out of dead ends on the pharmaceutical side which still have scientific value,' Gray says. 'There's still a lot of work to do, but I think it has a lot of promise to move toxicology into the 21st century.'
Sarah Houlton