Withdrawal of a drug in one EU member state will trigger an alert throughout the rest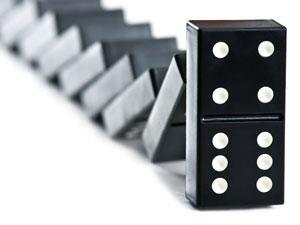 The EU is to tighten up its drug withdrawal process in the light of the scandal surrounding Servier's weight loss drug benfluorex (Mediator). The new rules will make it possible for a drug to be withdrawn Europe-wide if serious safety problems become apparent.
A new automatic emergency procedure will include an EU safety evaluation and the potential to insist on an EU-wide withdrawal of a medicine if one member state decides it should be withdrawn in its own market.
This process would also be triggered if the company itself decided not to renew a product's marketing authorisation for safety reasons. They will now have to be explicit about the reasons for the withdrawal. Previously, a company did not need to reveal its reasons for taking a drug off the market. This could lead to commercial pressures being cited to hide the fact that the product had, actually, thrown up safety concerns.
Labelling changes will have to be made to any products with potential safety concerns. They will have to carry a black symbol to warn both prescribers and patients that there might be a risk associated with taking the drug.
The new procedures are designed to prevent a repeat of the patient deaths allegedly caused by Servier's failure to withdraw benfluorex in all markets once it became clear it posed serious safety issues. The drug was introduced as a diabetes treatment, but was also used as an appetite suppressant. First licensed in the mid-1970s, it was sold in Servier's home market of France, plus Greece, Italy, Luxembourg, Portugal and Spain. Concerns about serious side effects first arose way back in the late 1990s and it was withdrawn in many countries, but it remained on the market in France until 2009. 'Estimates of the number of deaths related to Mediator vary from 500 to 2000,' claims European parliament rapporteur and UK Labour MEP Linda McAvan.
The drug carries a risk of causing heart valve problems, in a similar way to another, chemically related, diet drug, Wyeth's fenfluramine, which was withdrawn in 1997 amid a flurry of expensive lawsuits. Both drugs are amphetamine derivatives that produce the same metabolite, norfenfluramine. This acts at the 5HT2B receptors on heart valves, causing cardiac fibroblasts to grow on the tricuspid valve, which results in heart failure.
Changes to the European pharmacovigilance rules had already been decided in 2010, but 'stress tests' applied in the light of the benfluorex case showed that a number of loopholes remained and these are now being closed. Benfluorex had been 'missed' when fenfluramine was being withdrawn as it had originally been marketed for diabetes and Servier claimed it might actually work by modulating the metabolism of cholesterol and lipids.
The French company has been charged with deception over its continued marketing of the drug, despite the known problems. A trial of the company and several executives including its founder, Jacques Servier, started in May, but has been delayed by legal arguments. Further charges of manslaughter and corruption are also on the table.