Our round-up of the pharmaceutical industry in 2009 shows the fallout from this year's mega-mergers has swept across the sector
Another year of change and consolidation in the pharma industry began with the announcement of two mega-mergers and a long-expected takeover - and ends with the fallout of those mergers beginning to bite.
At the end of January, Pfizer announced it had agreed to take over rival Wyeth, at a cost of $68 billion (?41 billion). Finally given the go-ahead from competition authorities in mid-October, the deal combines the two companies' areas of strength - Pfizer's in small molecule medicines, and Wyeth's in biologics. The inevitable job losses were announced in November, many of them in R&D. The combined R&D footprint is being cut by about a third, and activities at five main sites are being consolidated, four in the US plus Sandwich in the UK.
Just six weeks after the Pfizer deal, two more big takeovers happened: US-based Merck & Co. acquired Schering-Plough, and Switzerland's Roche took full control of Genentech. The $41 billion Merck - Schering-Plough deal went live at the beginning of November after gaining regulatory clearance. When the takeover was announced, the company indicated that it would reduce its headcount by 15 per cent, but the shape of the reductions has yet to be revealed.
Roche's acquisition of Genentech marked the completion of an eight-month long saga. The $46 billion deal, in which Roche acquired the 44 per cent of shares in the California-based biotech it did not already own, represented an increase of $6 a share over its initial $89 bid, but was nowhere near the $112 Genentech's management had demanded. Other deals included Solvay selling its pharma business to Abbott for €4.5 billion (?4.0 billion) in September, giving it control of the cholesterol lowering drug fenofibrate it already uses in a combination product.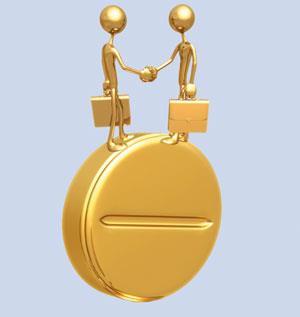 This is unlikely to be the end for merger-mania in the pharma sector. 'One of the ways pharma companies can get short- to medium-term benefit is through a merger,' says Kevin Bottomley, senior principal at consultancy firm PharmaVentures. 'Clearly there are economies of scale they can gain by combining their sales forces and marketing teams, and there are also benefits from merging their pipelines.'
It's not just the newly merged companies shedding jobs, however. Johnson & Johnson has said it will cut up to seven per cent of its global workforce by 2011 in an aim to save more than $1 billion. Similar annual savings were the intention of the 5,500 job cuts announced by Eli Lilly in September, about 14 per cent of the workforce. Earlier in the year, AstraZeneca announced a further 6,000 job cuts, and a similar number were slashed at GlaxoSmithKline (GSK).
Further cost-cutting seems inevitable to counteract the revenue problems the companies are experiencing. According to consultants Cap Gemini, despite the unexpected respite the global downturn has brought to the life sciences sector, the crisis is bringing new pressures leading to these cuts. Pharma customers are less able to pay, they say, while biotechs are finding it hard to gain R&D funding, making cost-cutting exercises like reducing headcount essential.
'Life sciences will be fraught with profitability challenges for the foreseeable future - patent expiries, limited late-stage pipelines, pricing pressures, tightening regulations and changing demand,' the company said in a recent report. 'Many of today's cost pressures are here to stay. The industry needs to implement lasting changes, both to control costs and to adapt to wider changes in the business environment. This transformation will not be easy, and the companies that succeed will be those that identify the transformational journey early and then ruthlessly drive its implementation.'
The other big trend in 2009 was an expansion in interest in emerging markets - particularly setting up research sites in China. Novartis, for example, is spending $1bn on expanding its R&D centre in Shanghai, which will become the company's third largest research site. Pfizer is building a new R&D facility in Wuhan, where it plans to expand its in-house team to 200 within the next three years. Bayer Schering Pharma is spending €100m to establish a research site in Beijing. And Merck Serono is to set up a global R&D centre in Beijing, creating 200 jobs by 2013, mostly in the fields of biomarkers and pharmacogenomics.
Swine flu fever
Away from the corporate world, the big pharma story of 2009 was the emergence of a new health scare - swine flu. The World Health Organization declared the first flu pandemic since 1968 back in June, and it's done wonders for the bottom line of both Roche and GlaxoSmithKline, whose neuraminidase inhibitor antiflu drugs have been stockpiled by governments and health authorities. It's also provided a big challenge for flu vaccine manufacturers, who suddenly had to create and manufacture a vaccine for the new strain, on top of ensuring the supply of their normal seasonal flu vaccines.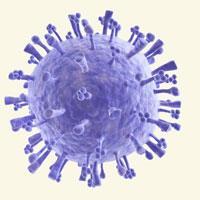 'We are in a much better position than in previous pandemics - antivirals are very good and, most importantly, we have vaccines,' says flu expert Peter Palese of the department of microbiology at Mount Sinai School of Medicine in New York. 'We're in a better position than even five years ago because a lot of the pandemic preparedness plans for H5N1 avian flu have got companies up to speed with new technologies and new manufacturing facilities.' Vaccines take several months to make, and capacity is limited - traditional flu vaccine manufacture involves each dose being made in one egg. Cell culture manufacturing facilities are now being opened - for example, Novartis has just opened a new site in the US - but capacity remains limited and so vaccines will continue to be produced using eggs for some time to come.
Not so nice?
On a regulatory front, the European Commission accused the industry of delaying the entry of generics to the market, and is going to keep an even closer eye on the sector to ensure it doesn't break antitrust laws. 'We must have more competition and less red tape in pharmaceuticals,' claimed the then competition commissioner Neelie Kroes. The commission is already carrying out antitrust investigations, claiming that delaying the entry of generics on the expiry of a drug's patents increased spending on medicines by a fifth. According to Christopher Thomas, a competition law partner at Lovells based in Brussels, its hit list will include false safety claims and unfounded legal arguments on data exclusivity.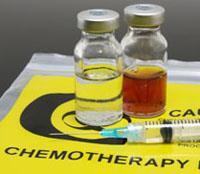 However, the availability of new medicines to patients continues to be a big issue, with the UK's National Institute for Health and Clinical Excellence, or NICE, regularly making headlines because of its reluctance to approve expensive drugs for use on the NHS. This causes frustration among pharma companies, doctors and patients alike, and the problem is particularly acute for new cancer medicines. These are often expensive, and NICE's cost-benefit analysis often finds the extra few months of life they can give are simply too costly. In recent months alone it has knocked back GSK's Tyverb (lapatinib), Bayer's Sprycel (dasatinib) and Nexavar (sorafenib), Tasignia (nilotinib) from Novartis, Avastin (bevacizumab) from Roche and Pfizer's Torisel (temsirolimus) for a variety of different cancers. NICE's impact on pharma companies is far more widespread than just the UK. It is now offering advice to agencies in more than 60 other countries, and many states without the resources to carry out assessments themselves rely on NICE guidance to make their healthcare decisions.
NICE is also working with the UK's Medical Research Council to develop new methodologies for decision making, with effectiveness studies and the measurement and valuation of benefits high on the agenda, and also its processes and methods. 'It's vital for people to continue to have confidence not just in the guidance we produce,' claims its clinical and public health director, Peter Littlejohns. 'Of particular importance are the issues around how we measure health related quality of life.'