Tooth enamel restoration inspired by nacre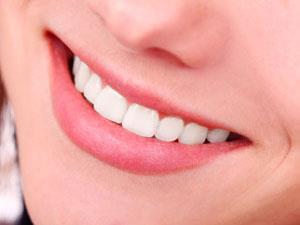 Researchers in China have shown that the
organic component of mother of pearl can help repair damaged teeth
, by acting as a template for the mineralisation of tooth enamel.
Tooth enamel is made up of rod-like crystals of hydroxyapatite, a calcium phosphate mineral. It is the hardest tissue in the body, but is susceptible to erosion by food and bacterial acids. Once gone, it never naturally reforms, and cavities must be fixed using manmade materials. Methods of artificially rebuilding enamel often involve extreme temperature, pressure or pH conditions that make them impractical for clinical use.
Researchers from the Chinese Academy of Sciences and Fujian Medical University, both in Fuzhou, are working towards a more feasible solution using the natural composite, nacre (mother of pearl), from the inside of mollusc shells.
Nacre is composed of layers of aragonite, a form of calcium carbonate, separated by an organic matrix of proteins and biopolymers called the Water Soluble Matrix (WSM). The WSM acts as a template for aragonite crystal growth during nacre formation, so the researchers thought it might also be able to influence the structure of hydroxyapatite crystals in enamel. They tested this using extracted human molars that had been deliberately damaged with a strong acid.
The teeth were immersed in a solution containing the isolated nacre WSM from mussel shells, along with calcium and phosphate ions, for three days. Scanning electron microscope images revealed that hydroxyapatite crystals with the correct shape and orientation formed on the surface of the tooth. The new 'enamel' was also similar to the real thing in terms of smoothness and hardness. Without the WSM, the crystals that formed were randomly orientated.
'Our study demonstrates that WSM is an effective template for hydroxyapatite remineralisation,' says Zanyong Zhuang, one of the researchers involved. 'It is much cheaper and easier to extract than other protein templates, and is a natural agent that would be physiologically safe in clinical restoration.'
Zhuang admits, however, that there are many other things to consider when dealing with teeth in situ. Paul Anderson from the Institute of Dentistry at Queen Mary University of London, UK, agreed that further experimentation is needed. 'This work is intriguing,' he says, 'but the mechanism of enamel growth has been well studied, and the [template] mechanism proposed here seems to contradict that. Clinical enamel repair is still a very long way off.'