UK body is poised to reverse a 2007 decision preventing NHS patients in the UK receiving a number of acetylcholinesterase drugs for Alzheimer's disease
The UK National Institute for Health and Clinical Excellence (Nice) is poised to make a U-turn on its stance on for Alzheimer's drugs. Its 2007 guidance stated that acetylcholinesterase drugs should only be given to patients on the NHS in the later stages of the disease. Now it proposes that those with mild disease will be able to receive them from early next year, on the basis of growing clinical evidence of their effectiveness.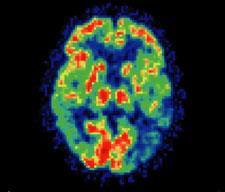 The three drugs are donepezil (Aricept, Eisai/Pfizer), galantamine (Reminyl, Shire) and rivastigmine (Exelon, Novartis). A fourth medicine, Lundbeck's memantine (Ebixa), which blocks NMDA glutamate receptors, will be allowed in severe cases.
Nice had ruled the drugs were not as effective in the early stages of Alzheimer's as the pharma companies claimed, and patients had to wait until their condition deteriorated. The companies challenged this ruling, saying it was unfair that the agency refused to disclose the model it used to decide whether the drugs were cost-effective or not. Both sides claimed victory in the resulting court battle, but the drugs remained unavailable for early-stage patients.
More than 800,000 people in the UK suffer from dementia, about two-thirds of them Alzheimer's, but only about a tenth currently receive drug treatment. When the restrictions were introduced in 2007, about 50,000 patients were taking these drugs, at a cost of about ?70 million a year, and Nice estimates restricting access saved about ?13 million a year. But the patents on all these drugs are nearing expiry, so generic competition will likely drive prices down substantially from the current ?2.80 a day per patient in the near future.
The decision has been welcomed by the Alzheimer's community. 'Doctors will no longer have to watch people deteriorate without being able to treat them,' said Clive Ballard, director of research at the Alzheimer's Society. 'Being able to prescribe in the best interests of their patients will be a strong incentive for GPs to diagnose Alzheimer's disease earlier.'
Predicting Nice's opinion remains a problem for pharma companies launching new medicines, however. Comprehensive effectiveness data is only realistically available when drugs have been taken by patients for some time - but if doctors can't prescribe them, use will remain limited. Companies such as Novartis, for example, have been collaborating with Nice over clinical trial design to ensure they generate information the agency needs. And the UK's Medical Research Council is funding several projects designed to improve Nice's methodology for determining cost-effectiveness.
Sarah Houlton