University defends spending in case brought against chemistry professor, highlighting $20 million investment in lab safety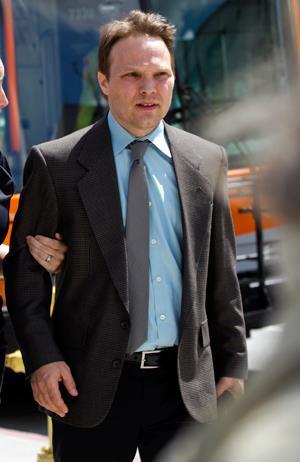 The University of California, Los Angeles (UCLA) has confirmed that it spent $4.5 million (£2.8 million) to defend chemistry professor Patrick Harran against criminal charges that resulted from the death of a young research assistant in early 2009. However, by comparison, the university emphasises that it has spent more than $20 million on lab safety efforts since the landmark accident occurred.
'We defended ourselves and our faculty member as was our right and obligation, using funds in a system-wide self-insurance programme,' says university spokesman Steve Ritea.
Harran faced criminal prosecution after 23-year-old Sheharbano 'Sheri' Sangji died following serious burns she sustained from a pyrophoric t-butyl lithium solution, while working in Harran's organic chemistry lab. Sangji was filling a syringe with t-butyl lithium the plunger came out and she was covered with the chemical, which then burst into flames, severely burning her over nearly half of her body. She died from her injuries 18 days later.
In 2009, the California Occupational Safety and Health Administration concluded that the accident resulted from safety lapses and inadequate training, and criminal charges were brought against UCLA and Harran.
UCLA settled its charges in July 2012 after agreeing to comprehensive corrective safety measures and also establishing a $500,000 scholarship in Sangji's name at University of California, Berkeley, school of law. However, criminal charges were brought against Harran for violating state occupational health and safety standards.
Harran faced up to four-and-a-half years in prison, but settled out of court. Instead, Harran was required to perform community service and pay a $10,000 fine to a regional burn centre where Sangji was treated.
'UCLA has always contended that this accident was a terrible tragedy, not a crime and that the felony charges filed against the regents and professor Harran were an unfortunate distraction from the critical work we commenced in the accident's immediate aftermath to improve laboratory,' Ritea says.
Russ Phifer, executive director of the National Registry of Certified Chemists, says Harran's position would have been untenable if he had been convicted of a crime. 'This guy brings in $2 million to $4 million a year of research funds to the university,' he tells Chemistry World. 'It was important for them to try to get some kind of compromise out of it and they did.'
Sangji's death led UCLA to create a Center for Laboratory Safety in 2011 to support research in this field. The new centre was launched with $250,000 startup funding from the UCLA Chancellor's Office over three years, and the University of California president's office also added another $150,000 in funding.
In the aftermath of the accident, UCLA hired more than 40 lab safety consultants, according to Phifer, who himself made three trips out to the university to carry out training. He says the entire effort has benefited the academic community, including the development of safety standard operating procedures that are now publicly available.
Although Phifer says the $4.5 million price tag for UCLA's legal defence sounds 'awfully high', he notes that the benefit goes far beyond UCLA getting out of trouble. He notes that the costs were undoubtedly so large because the case dragged on for five years.