Out-of-court agreement resolves ongoing lab safety case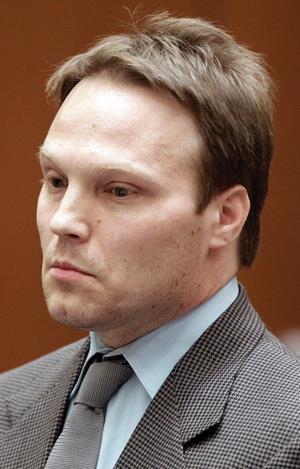 A legal case that could have set a precedent whereby university researchers in the US would be held liable for unsafe practices in their laboratories has been resolved without going to court, and the chemistry professor in question has avoided serving prison time.
After Sheri Sangji, a young research assistant at the University of California, Los Angeles (UCLA), died from lab injuries in early 2009, her supervisor, Patrick Harran, faced criminal prosecution. But a settlement was announced on 20 June that allows him to escape a trial.
On 29 December, 2008, Sangji was conducting an experiment in Harran's organic chemistry lab with a pyrophoric t-butyl lithium solution. She wasn't wearing a protective lab coat when the chemical burst into flames, severely burning her over nearly half of her body. She died from her injuries 18 days later.
The California Occupational Safety and Health Administration concluded in 2009 that the accident resulted from safety lapses and inadequate training, and criminal charges were brought against both UCLA and Harran.
UCLA settled its charges in July 2012, while Harran was charged with four felony counts of willfully violating state occupational health and safety standards. If convicted, he faced up to four and a half years in prison, but by settling out of court he has avoided this and is instead required to participate in community service and pay a $10,000 (£5,900) fine to a regional burn centre where Sangji was treated.
'Ultimately responsible'
Although Harran was not required to plead guilty to any of the charges, in addressing the court on 20 June he acknowledged his role as Sangji's supervisor. Harran said he was 'ultimately responsible for the safety of personnel' in his lab.
Under the terms of the settlement, Harran is required to develop and teach a seven-week organic chemistry course for five years to help inner city high school graduates prepare for college level organic chemistry. He also must complete 800 hours of non-teaching community service at UCLA Hospital or UCLA Health Services, and will be required to speak to incoming UCLA students majoring in chemistry or biological sciences about the importance of lab safety. Until he completes all of these settlement agreement conditions, the criminal charges will remain pending, up to five years. The case will then be dismissed.
As what appears to be the first US professor ever charged with a felony involving the death of a student or employee they supervised, Harran's case received much publicity, and its relatively anticlimactic resolution drew some criticism.
Paul Bracher, a chemist at Saint Louis University, says he is 'dismayed' by the deal. Bracher expresses concern that a professor could remain in charge of his research group after demonstrating 'such profound incompetence' at maintaining a safe lab.
Slap on the wrist
Prosecuting Harran would have created a sense of justice, says Bracher: 'If someone commits a crime, they should pay for it.' He characterises the deal as 'not even a plea bargain,' since the charges will completely disappear.
'He makes $300,000 a year, so $10,000 is less than a slap on the wrist,' Bracher adds, suggesting that it would have sent a strong message to the scientific community if Harran had been sentenced to house arrest, or something similar. 'The deal will probably have a slightly negative effect on lab safety because it shows that the government isn't serious about enforcing these labor laws in academic labs,' he tells Chemistry World.
Others appeared less surprised by the case's outcome. 'He was never going to plead guilty to any felony that was going to compromise his ability to get grant funding,' says Russ Phifer, executive director of the National Registry of Certified Chemists. However, he thinks the charges brought against Harran and UCLA have improved lab safety.
Since the accident, UCLA has increased the number of lab safety inspections, strengthened policies on the required use of personal protective equipment, and developed a hazard-assessment tool that labs must update whenever conditions change.
'This case in its entirety has had more impact on lab safety than anything else that's happened in the last 20 years,' says Phifer.