New type of university would receive no public money with funding to come from businesses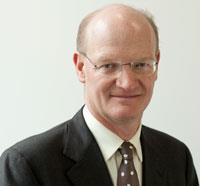 In an attempt to bridge the gap between dwindling public finances and growing demand for science degrees, the UK government is inviting proposals for a 'new type of university'. These universities would place a greater emphasis on science and technology courses and postgraduate education, although there would be no extra public money for their creation.
David Willetts, the science minister, announced the idea yesterday at the Policy Exchange think tank in London, in a speech that praised the breadth and scope of the UK's science base. He told the audience: 'Our great national assets - our universities, our science facilities and researchers.are the best single hope for making our way in the high-tech world of the future.'
Details on the new universities are still thin on the ground, but Willetts said that funding for these universities could come from a range of organisations, including businesses, both national and international, universities and local partnerships. He suggested a major city might offer a site for one of the universities.
It appears that inspiration came from a scheme in New York. Cornell University and Technion-Israel Institute of Technology beat proposals from seven other consortia in a bid to build a new science and engineering campus on Roosevelt Island. The university partnership will lease the land from New York for 99 years with the option to buy it for $1 (65p) at the end of that period. However, New York is putting in $100 million of its own money.
'Proposals to encourage private investment into new postgraduate science-focused institutions are interesting, but the government must ensure that this will not divert funding away from existing leaders in these fields,' Wendy Piatt, director general of the Russell Group, said. 'Excellence in science, technology and postgraduate teaching and research requires considerable investment. At a time of austerity, it is prudent to invest where research funds have the most impact: within our world-class research-intensive universities.'
Patrick Walter