Adam Afriyie, UK shadow science minister, would like to see more investment in training the next generation of scientists and is pioneering a science literacy scheme for MPs
Adam Afriyie, UK shadow science minister, would like to see more investment in training the next generation of scientists and is pioneering a science literacy scheme for MPs
There are dark clouds hanging over the economy. The depth of the recession, the rise in unemployment, and the alarming scale of government debt have transformed the political debate.
If we are to emerge stronger from the current recession, we have an important choice to make. Do we return to an economy reliant on housing, finance and government borrowing? Or do we lay the foundations today for a stronger economy tomorrow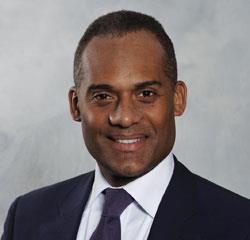 I believe we need to rebalance our lop-sided economy. Fortunately, that presents exciting opportunities for Britain's science base and the innovative businesses that rely upon it.
Our first priority must be to enable the next generation to commence and complete their training as scientists and engineers. This year's graduates face one of the most arid job markets in living memory. Yet, recently, I was inspired when addressing an audience of young scientists at an event organised by the Royal Society of Chemistry. It was proof that students' enthusiasm is working its way through the academic system. But rising unemployment could mean that a whole generation will fail to get a good first job.
Now is the time to invest in skills. That's why Conservatives have proposed a fully-funded package of ?600 million for education during the recession. We have called on government to fund an additional 25,000 Masters degrees in Stem [science, technology, engineering and mathematics] courses for the coming academic year - paid for through savings we have already identified, rather than more borrowing. By allowing graduates to emerge from the recession with higher skills, we would be supporting jobs in the hi-tech industries of the future.
Science literacy
A second challenge is to raise the profile of science in government. Science and engineering increasingly inform decisions in important areas. But there have been too many unfortunate controversies in recent years, from BSE through to MMR and GM. When addressing issues such as climate change or energy security, people expect politicians to make effective use of evidence and to have access to the best advice. That's why I am currently pioneering science literacy lessons for all new Conservative MPs. This will be a small contribution to a wider challenge, but I hope that MPs from all parties will recognise its value. By building a base of scientific knowledge among politicians, we would be strengthening the role of the scientific approach to policy making.
Finally, government has a responsibility to preserve the strengths that underpin the UK's world-leading research base. These strengths include the freedom to undertake research without undue political interference.
The government's latest science strategy involves pump-priming strategic hi-tech industries. This idea is not entirely new. Past Conservative governments have understood that research funding can support economic priorities identified by industry. But with the government's 'strategic investment fund', announced in this year's Budget, there may now be a concern that ministers are defaulting to a discredited policy of 'picking winners'.
Getting the priorities right
At a time when our science base offers exciting opportunities for future growth, it is quite right that public funds align with national priorities. But, when science and policy meet, there is an added risk of politicisation. The latest Budget identified ?106 million in research council 'efficiency savings' which will be directed towards new 'priority' research areas. With large chunks of research funding now at stake, it is time to ask serious questions about who decides on these priority areas. If the government sets strategic priorities, then we must make sure that businesses and scientists are involved in the decision-making process. My fear is that pressure from politicians may be eroding their professional autonomy.
We are now at a critical juncture for the future of science in the UK. We have an opportunity to rebalance a lop-sided economy by allowing the skills and industries of the future to emerge. At the same time, government must clarify its own relationship with scientists. The science minister promised to start the debate. But, regretfully, the government has already jumped the gun with what comes perilously close to the detailed direction of research programmes.
Adam Afriyie's Comment is the second in Chemistry World's series from the science spokesmen of the UK's main political parties, and follows that of science minister Lord Drayson (Chemistry World, June 2009, p39)