Evan Harris, Liberal Democrat science spokesman, underlines the importance of funding, careers, and evidence-based government policy for the future of UK science
Evan Harris, Liberal Democrat science spokesman, underlines the importance of funding, careers, and evidence-based government policy for the future of UK science
The current temptation for politicians is to base all policy development on the short-term problems that we face during the recession. But what UK science needs more than anything else is long-term planning in funding, structure, and education.
The top priority for Liberal Democrats is to develop our nation's Stem [science, technology, engineering and mathematics] skills base, and in particular to make sure that we attract and nurture the best talent to join, remain, and train themselves in UK science and research. As a country, we are currently failing to do so.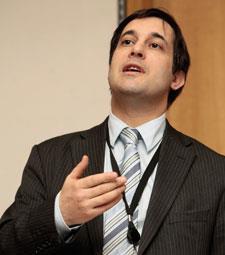 Our shortage of specialist science teachers, especially in the state sector, is making it difficult to attract the best pupils into the 'hard' sciences, and to ensure that all those students capable of decent A-levels in Stem subjects attain them. This has led to a shortage of good university applicants in key strategic subjects.
Wedded to this is the bizarre market system that has taken over state-funded higher education (without any vote in parliament) whereby universities provide those courses that students apply for, irrespective of what the country needs. Liberal Democrats believe they should be incentivised to offer the courses that are necessary to ensure the UK's future prosperity. Such a system would make clear to school-leavers that a science degree might be worthwhile, as well as being a surer way into university than aspiring to graduate in, for example, media studies.
Liberal Democrats would therefore provide the funding that science departments need, and require universities to retain teaching and research capability so that they are able to offer courses to the applicants who would follow.
Young scientists
Tuition fees, and the sheer scale of graduate debt, have left a generation of our most talented science graduates looking for the best way to pay off their debt. Often, this is not achieved through public-sector careers of teaching and research, or even through joining industry, but via the City. Liberal Democrats will not rely on the short-term contraction of the City to level the recruitment playing field, but would abolish tuition fees and reduce student debt as a top priority. In particular, this would promote the retention of women, who are under-represented in many science careers.
There is also a real concern about the way we treat young researchers and scientists who are just starting out on their careers. We have far too few post-doctoral opportunities, let alone posts with long-term tenure, compared to our competitors in Europe. Too often, our best researchers are wholly dependent on the grant-winning abilities of their departmental heads, at a time when success rates for response-mode research funding is as low as 10 per cent - which often makes it a lottery.
Liberal Democrats recognise the need to continue to increase funding for science. The current government's record is excellent, relative to the appalling state that it was left in by successive Conservative governments.
Political interference
For the past six months, the science world has been led up the hill by the government's call to concentrate research funding on so-called commercially promising areas. The exercise - which lacked any Green or White paper coherence - fizzled out with the dodgy assertion of ?100m worth of research council re-prioritisation. The problem with 'picking winners' is that there is a corollary; 'losers' must be picked reciprocally, and have their funding redirected.
A major threat to Britain's science future is anti-scientific, pseudo-scientific, non-evidence-based policies emanating from our political classes. We had all hoped that the lessons of the BSE disaster had been learnt when it comes to taking scientific advice, and yet we have just seen the rejection of the clear advice of the Advisory Council on the Misuse of Drugs.
The omens are not good for cutting-edge bioscience, since while a clear majority of the Tory party voted for the 1990 Embryology Bill, an overwhelming majority voted against the 2008 version. George Bush set back the US reputation in science by a decade, and we must avoid that happening here.
This is the last in Chemistry World's series from the science spokesmen of the UK's main political parties