Population growth, climate change and pollution are placing huge pressures on the global supply of clean water. Chemists can help, says Alasdair Maclean
Population growth, climate change and pollution are placing huge pressures on the global supply of clean water. Chemists can help, says Alasdair Maclean
Over the past 50 years, the stresses imposed by mankind globally on land, air and water have increased alarmingly.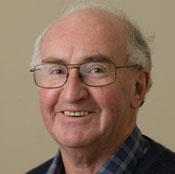 The RSC is examining the role which chemistry might play in the immediate future in arresting these pressures, and has established a working group, of which I am chairman, to explore the role of chemistry in providing sufficient water at required standards of purity to satisfy industrial, agricultural and environmental needs.
Our report on the role of chemical science in sustainable water management will be published on 10 December. In the face of continuing population growth, climate change, and human generated pollution, this promises to be one of the major challenges of the century. What can chemists do to tackle the problem?
The chemical sciences can help to predict the effects of climate change - which will need to be taken into account when planning adaptation and infrastructure strategies in the future.
A drop in rainfall, for example, will mean lower flows, and effectively concentrate contaminants such as pesticides, herbicides and fertilisers. A rise, on the other hand, will increase the frequency and severity of diffuse pollution events as more chemicals are washed into water sources. More flooding will activate and redistribute contaminants around the landscape.
In all cases, existing water and wastewater treatment processes may not be capable of meeting our needs. The expertise of chemists will be needed to develop appropriate plans for mitigation and adaptation.
Chemistry can also help to deal with the increasing number of contaminants - pharmaceuticals, personal care products, nanoparticles - being found in water sources.
While advances in analytical science have enabled us to detect materials at ever lower concentrations in the environment, our understanding of the fate of these contaminants is far from complete. How are contaminants broken down? What are the new products of that breakdown? What are the properties of these breakdown products? The basic chemistry of these reactions needs to be understood to minimise risks to human health.
Currently risk assessment in Europe focuses on single substances at fixed concentrations. But in practice, numerous substances at various concentrations will be present as a heterogeneous mixture in the environment. It is not uncommon for synergy to be demonstrated when two chemicals are together, and there is a need for research into how to assess the risk to environment and human health of mixtures of chemicals at low concentrations.
Chemists are now also using structure-activity relationship models to predict both the activity and environmental behaviour of chemicals, and to optimise performance on both these criteria. The key principles of the EU's Reach legislation, which seeks to minimise the impact of chemicals on humans and the environment, is a powerful driver for this.
In the future, the burden on the environment and on wastewater treatment works from chemical products will be minimised because they have been designed to be highly effective in their use, and at the end of life, to be reusable, recyclable, or degradable.
Traditionally, the supply of drinking water and the treatment of wastewater to high standards of purity have been functions of municipal engineering. Many countries are now moving to privatise water services. Since the privatisation of the industry in England and Wales in 1989, there has been little recognition of the importance of chemistry in the future development of water industry technology.
Our report on chemistry's role in sustainable water management will demonstrate some ways in which this omission can be redressed in the future, to the benefit of mankind globally.
Alasdair Maclean is visiting professor in the Centre for Water Science at Cranfield University and chairman of the RSC working group on sustainable water. Their report, 'Sustainable water: chemical science priorities', will be available at rsc.org/water from 10 December.