A lot has happened this summer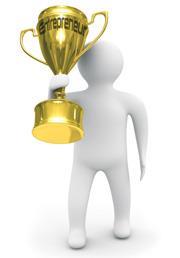 A lot has happened this summer. It has been extremely busy indeed, and we now 'go back to school' with a September issue packed to the brim with excellent content. In particular, we have three insightful and timely comment pieces.
The first comment covers the all-important forthcoming REF (Research Excellence Framework) exercise and is written by Richard Catlow, chair of the REF chemistry sub-panel. It follows the publication by the UK funding councils of the guidance on submissions and assessment procedures and focuses on REF 2014. Catlow discusses the similarities and differences with respect to RAE (Research Assessment Exercise) 2008 and its importance for the higher education sector in general and for chemistry in particular.
A consultation period is now open and readers wishing to participate by making their views heard can do so by visiting REF website.
The second comment, written by Peter Atkins, a former Oxford chemistry professor, explains important possible changes to the International System of Units (SI) definitions and their implications to chemists everywhere. Ahead of the General Conference on Weights and Measures in Paris, France, at the end of October, he discusses why they should be implemented.
Finally, RSC president David Philips comments on the future of research funding and the reduction in the number of studentships recently outlined by the EPSRC (Engineering and Physical Sciences Research Council). Readers of Chemistry World online will have already see our recent news coverage of this contentious subject.
As ever, any feedback on any of these issues would be most welcome, so please write to us at chemistryworld and we'll select the best comments for our letters page.
Enterprise challenge
This month, we're also celebrating entrepreneurship. Every year, we award the Chemistry World entrepreneur of the year award, and on this occasion we are happy to announce that the 2011 recipient is Karl Coleman in recognition of his development of intellectual property for the production of graphene and its commercial exploitation via his spin out company Durham Graphene Science. Find out more about his career to date at the feature Graphine by the Kilo.
Coincidentally, 1 September is the day we open up to submissions for the 2012 competition. The closing date is 31 January 2011, but please do hand in your applications early. A sum of ?4000, a special prize and the opportunity to be featured in Chemistry World await you. Best of luck!
Bibiana Campos Seijo, editor