Happy new year! And a very special one as in 2011 we will be celebrating the International Year of Chemistry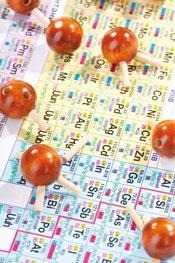 First of all I'd like to say welcome back from the holiday break and wish you all a very happy new year.
2011 is the International Year of Chemistry (IYC), a year-long celebration of the achievements of chemistry and its contributions to the well-being of humankind. The theme of 'Chemistry - our life, our future' will be commemorated with a programme of activities, projects and events across the globe.
For Chemistry World, the IYC will be a very special occasion indeed and, although we celebrate chemistry every single day in our own little way, during 2011 we'll be adding a few special touches to the magazine.
In this first issue we begin very appropriately with a feature about Marie Curie's life and achievements. With 2011 also representing the centenary of Marie Curie's receipt of the Nobel prize for chemistry, this anniversary also provides a great opportunity to celebrate women in chemistry and science more widely.
There will also be a couple of new sections to look out for over the year. Priorities in chemistry will be a new regular comment piece in which we consult a series of experts on the main challenges society will face in the coming years - food, water, health, energy - and for which chemistry and chemical research will be essential in addressing and ultimately resolving.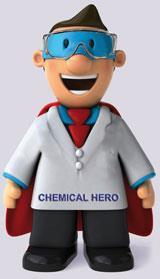 My hero will feature chemistry luminaries and Nobel laureates talking about the chemistry heroes and heroines that inspired them. Our first contributor is Harry Kroto explaining his admiration for John 'Kappa' Cornforth.
But we are interested in more than just the chemistry heroes of Nobel laureates and so we are asking you, our readers, to participate in our blog and create an entry with your chemist of choice. The team here has already made their selections and will be posting them from January. So post a blog, send us a letter or email with your choice and your reasons and we'll add it to the thread. I wonder who will have received the highest number of mentions by the end of the year...
Keep an eye out for these sections in the magazine, and any other articles tagged with the IYC logo, all of which will also be collected on a special section of the Chemistry World website at www.chemistryworld.org/IYC.
We'd love to hear how your country, institution or company will be celebrating IYC 2011 so again please keep in touch!
Happy IYC 2011!
Bibiana Campos Seijo, editor