This time last year, we were preparing for the launch of the International Year of Chemistry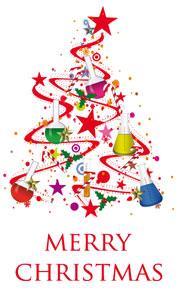 This time last year, we were preparing for the launch of the International Year of Chemistry (IYC). It's incredible how fast the year has gone but the time to celebrate 'Chemistry: our life, our future' is now over. Or is it? If we've learnt one thing from this year, it is that chemistry can and should be celebrated every day and that science (and chemistry!) is in fashion.
So what is the legacy of the IYC? Hailed as 'a year of global celebration of the value and achievements of chemistry' its goals were three-fold: to increase the public appreciation of chemistry in meeting world needs, to encourage interest in chemistry among young people and to generate enthusiasm for the creative future of chemistry
Arguably, the IYC achieved much what it set out to do. To me, at least, chemistry feels in vogue. What's more, the involvement of the chemical industry, the public's interest and, more importantly, the enthusiasm and passion of young people, teachers and active researchers created an international awareness of the importance of chemistry and its fundamental contribution to society.
Regardless of what I think, however, what matters now is that the impact, big or small, extends beyond the limits imposed by the calendar.
Increasing the public appreciation of chemistry is all about sharing the benefits of chemistry. It is paramount that chemistry and its achievements do not remain the exclusive property of experts so we must continue to equip the general public with the tools and resources that enable people to understand chemical processes and evaluate their impact.
Encouraging interest in chemistry among young people is about improving the quality of science education. We must invest to guarantee better training for the teachers of today and the chemists of tomorrow. Generating enthusiasm in chemistry is all about understanding that it is a creative science that concerns us all and that it is essential for improving our way of life. It tackles global problems involving food, water, health and myriad other challenges and it is critical that we communicate the discoveries, developments and obstacles we chemists strive to solve.
Importantly, communication is at the heart of all three goals: communicating with the young to educate, inform and build knowledge societies; with scientists to improve cooperation and information sharing; and with society as a whole so everyone can appreciate and celebrate the achievements of the chemical sciences. This year was about putting in place the infrastructure to achieve this and we must continue to talk to each other. It is up to us to perpetuate the IYC legacy.
Before I say goodbye for another month and wish you a happy Christmas there are three things I would like you to remember. First, remember to renew your membership if you haven't already done so. The RSC would like to thank you for your continued support and loyalty. Secondly, remember to submit your nominations for the Chemistry World Entrepreneur of the Year award. Run annually, this international award recognises an individual's contribution to the commercialisation of research and the winner takes home a trophy, a certificate and ?4000. In addition, that individual is featured in Chemistry World. The deadline for nominations is 15 January 2012. Thirdly, please remember to check out our book reviews section for some ideas for the perfect stocking fillers.
Have a very merry Christmas!
Bibiana Campos Seijo, editor