In reference to your recent editorial May 2011
Letters
In reference to your recent editorial (Chemistry World, May 2011, p2) where the ethics of biofuels are discussed, we believe it is misleading to suggest that deforestation and the displacement of indigenous people are a result of biofuel production. It is accepted that logging is the primary cause of these activities. It is worth reiterating that biofuels can, and are, already produced sustainably across the world.
You also say that UK and European policies have demonstrably failed on biofuel sustainability, but this is no longer the case. New policy requires that biofuels should not be made using raw materials from tropical forests, areas of high biodiversity, drained peat land or recently deforested areas. Reporting of land use change and greenhouse gas emissions of biofuels will be mandatory from April 2011 and will be linked to incentive schemes by April 2013.
We are pleased that the editorial references the report by the Nuffield Council, which highlights the importance of using ethical biofuels in decarbonising the current transport system and the long-term value of biomass in replacing other fossil fuel derived products, such as plastics. Furthermore, we agree with the report that these ethical standards for biofuels should also be applied to other comparable agricultural markets, as there are many competing uses for land including the production of food, clothing, building materials as well as fuel.
A Higson
York, UK
Ed: According to a release from the Nuffield Council on Bioethics: 'Current UK and European policies on biofuels encourage unethical practices ... Recent amendments to European policy have attempted to raise the social and environmental standards of biofuels, but these are not widely enforced outside Europe.'
George Elliot is right to highlight the important contributions to liquid crystal display/thin film transistor (LCD/TFT) displays (Chemistry World, April 2011, p36). A recent historical study, by Stuart Peters, of their long lead-time involving the merger of two distinct technologies and spanning 40 years (National systems of innovation, Palgrave MacMillan) presents these devices as iconic symbols of the way that industries, government, research associations and universities, loosely allied in some countries, highly organised in others, can function together as national systems of innovation (NSIs). In the end it was the nations with organised NSIs and patient investment that, so to speak, took the biscuit.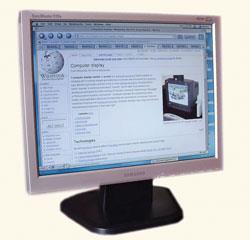 The UK has undergone a process of schismogenesis, a transformation that is, in socio-economic systems, what phase separation is in physical chemistry The connotations are that society breaks up into inward-looking groups each with its own performance indicators: industry functions independently, government promotes itself, research associations are transformed into little businesses, and universities focus on their 'four best publications' for the Research Excellence Framework (REF).
Can the UK undergo structural reassembly? In the Peters study, the breakdown of NSIs is allied to 'Hayes and Abernathy syndrome' named after the authors of a prophetic article in Harvard Business Review (July 1980, p67) that challenged firstly the timidity of new product development (short-termism) and secondly the influx of chief executives who had little or no understanding of the technologies they were stewarding and did 'management by numbers'.
Now that we have discovered that equilibrium in the financial sector is metastable, some people are wondering if a new manufacturing era can begin. LCD/TFT displays show that it is possible if we deepen our understanding of the respective roles of co-operation and competition.
J Evans MRSC
London, UK
You refer to a meta-analysis of trials of the drug bevacizumab (Chemistry World, February 2011, p15). This showed that congestive heart failure (CHF) is much more common in those who took the drug compared with those who took a placebo. But this does not necessarily mean that bevacizumab is harmful overall. The authors, Choueiri et al, say 'It is also important to note that death, significant disability from high-grade CHF, and timing of CHF were not captured in the studies analysed; therefore, the impact of bevacizumab on these aspects cannot be determined.' So bevacizumab may increase the frequency of CHF without reducing life expectancy (or even increase it). Some people may be surprised that any new therapy can be examined without looking at death rates. I regret to say this all too common.
J R Johnstone
Nedlands, Western Australia
Chemistry in Britainnoted in 1995 that: 'Joseph Needham, the leading Western expert on the history of science and technology in China, who died recently, may have saved the world from global warming. Needham once told a colleague that Mao Tse-tung had asked his advice about whether he should allow the Chinese people to have cars or make them stay with bicycles. Needham was a Cambridge don, and cycled everywhere. He told Mao this. "Fine," said Mao, "then we'll stick with bicycles". Given the size of the Chinese population, this decision may have delayed global warming by decades,' ( Chem. Brit., June 1995, p450).
China has now become a major car-owning industrialised superpower but the kind of marked increase in atmospheric CO2 and associated global warming predicted in the 1995 article to follow from the abandonment of the use of bicycles by China has apparently not happened.
While the year-on-year increase in atmospheric CO2 shows a direct linear relationship with the size of the human global population (it must be presumed to be anthropogenic, as reported in 2009 by Kikuo Onozaki in the Journal of Health Science, 55, p125), the same relationship seems to describe both the pre- and the post-AD 2000 data. In other words, the amount of CO2 in the atmosphere plotted as a function of the human population has not been directly affected by the large post-AD 2000 surge in fossil fuel usage by China (or India).
The same CO2 human population relationship, which has apparently existed from the start of human society, continues to be valid. This relationship appears quite independent of fossil fuel use, a circumstance which points to some other mechanism.
D Grant MRSC
Ontario, Canada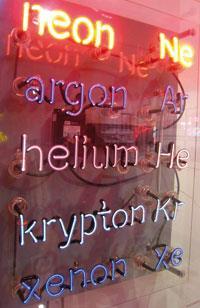 It is a sad reflection on the awareness of current chemical knowledge among non-chemical scientists in the world today that a new book published by Oxford University Press, contains the untrue statement that the noble gases 'do not react with anything'. Your book reviewer had a poor opinion of the book (Chemistry World , March 2011, 55), but she did not comment on this lacuna in the author's knowledge.
Linus Pauling predicted the existence of noble gas compounds in 1933. The first one was made by Neil Bartlett in 1962; by 2007 about 500 compounds of xenon alone had been identified. It is amazing that even OUP's editors failed to spot this howler.
O tempora, O mores!
A E Comyns CChem FRSC
Chester, UK
Philip Ball's reference to Boyle (Chemistry World, April 2011, p33) and Mike Sutton's Doubts and paradoxes reminded me of an article in Education in Chemistry 20 or 30 years ago. I do not recall the names of the two authors or the issue in which their article appeared. I do recall that they considered the data Boyle published in support of his famous law to be suspect. In their opinion the values fitted the curve too well and seemed devoid of expected experimental errors.
M C Cox CChem FRSC
By email
The Pulse project, having grown into a recognised online podcast platform for the engagement with science and the history of medicine, is now building an innovative audio reinvention of the print media mainstay, the encyclopaedia.
Expert explanations offer 4-8 minute introductions to key terms and theories in the sciences and medical humanities for a wider audience in general, and A-level and undergraduate students in particular. At its core, the audio encyclopaedia aims to create a vibrant and freely accessible online resource as well as a novel way to promote science and history of science.
Building a truly comprehensive audio encyclopaedia will clearly be work in progress as more entries are added, and we would greatly appreciate your help with this! We hope to launch the first edition by the end of July, so please get in touch if you would like to contribute expert explanations on key chemistry terms.
Pulse-project.org started over four years ago and aims to offer a broad range of freely accessible podcasts on the past and present of science and medicine for both general and specialised audiences, as well as the weekly podcast series Math/maths and Strange quarks. You can contact me by email to discuss contributing to this exciting new project.
C Murphy
By email
Derek Lowe suggests that 'natural products are back' (Chemistry World, April 2011, p19). They never went away! The research focus has shifted away from pharmaceutical development to the enormous resurgence of traditional medicines and botanical extracts funded by the food and healthcare companies. Natural products have found a new home.
The drug industry was perhaps too hasty to hitch its wagon to combinatorial chemistry and in hindsight one can question that wisdom. Furthermore, we are not funding the academic training of researchers to continue this work. Thus, the talent and expertise previously available to uncover remarkable structures and 'mine' the treasures of natural products isolation and structure determination from complex mixtures to complex structures alas are disappearing.
Derek Lowe discussed the challenges of synthesising complex natural product lead molecules. He failed to mention the cancer drug taxol. This complex natural product, isolated from the Pacific yew, for all its synthetic complexity, became a successful commercial drug due to a combination of natural products ingenuity and medicinal chemistry; developing firstly the precursor to taxol through fermentation and final form with semi-synthesis. Do we have the expertise today to meet that standard, I wonder?
R Cooper
St Charles, Missouri, US
Any of your readers who are worried about carcinogens in coffee would do well to read the article by Ames and Gold in What risk, R Bate (ed), Butterworth-Heinemann, 1999, p173. The title of the article, 'Pollution, pesticides, and cancer misconceptions' is a good summary. In lieu of the book, I can recommend my review in J. Chem. Ed., 1999, 76, 904.
EJ Behrman
The Ohio State University, US