The Francis Crick Institute, London, UK
Open until 30 November 2019 | Entry: free
For more information visit the Francis Crick website
The Crick's latest exhibition shines a spotlight on an often-overlooked group of research staff: the technicians who work tirelessly day-in day-out to keep the institute's many labs running, without whom the science would simply grind to a halt.
Craft and Graft is split into five zones, each representing a specialist team of technicians. Within each of these areas – glasswash, engineering, microscopy, cell services and the fly facility – a typical workbench furnished with real equipment has been recreated. Video and audio interviews with some of the Crick's many technical staff help bring their stories to life.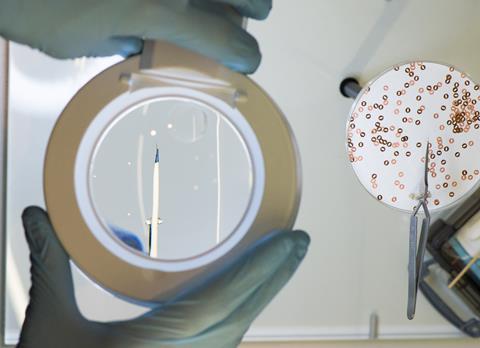 The sheer scale of operations at the Crick is staggering. The building's team of 12 glasswash technicians, for example, clean and sterilise more than 750,000 pieces of glassware in a year, and often clock up more than 10,000 steps a day just walking the corridors to transport trolleys of glassware between labs. The fly team look after 1.5 million flies in five storage rooms; preparing their food, checking them under a microscope and creating new genetically engineered strains by injecting them with edited DNA.
In many cases the work requires an incredibly high level of technical skill. It can take two years to learn how to operate some of the microscopes, for example, and technicians in the engineering team are tasked with adapting or repairing thousands of pieces of equipment, many of which have no instruction manual. Sometimes, however, it is something more low-tech that gets the job done. For example, electron microscopists have found that the best tool for manoeuvring ultra-thin samples on a slide is one of their own eyelashes glued onto the end of a cocktail stick. Interactive displays offer the chance to try your hand at moving Drosophila-sized objects around under a microscope using a fine paintbrush. It is fiddly work that requires experience, patience and incredible dexterity.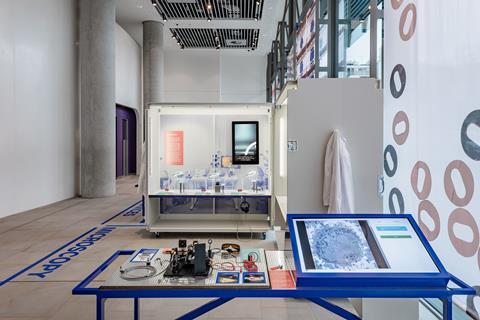 At the exhibition's launch, Crick director Paul Nurse spoke about how he started his own scientific career as a technician aged 17, and said Craft and Graft aims to celebrate the contributions of technical staff and give them the recognition they deserve. The collection is certainly informative and gave me a real sense of what day-to-day life is like for some of the specialist teams. Whether or not you're a researcher, it will give you a real appreciation for those who keep science going behind the scenes.