Lucy Jane Santos
Icon Books
2020 | 320pp | £16.99
ISBN 9781785786075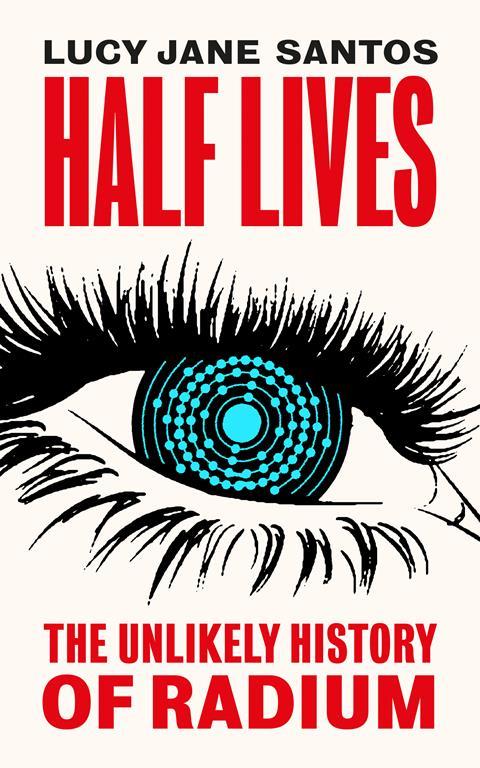 Had you have asked me before reading Half Lives how much I knew about radium and radioactivity, as a science teacher I would have confidently rhymed off everything I knew – which I thought was a significant amount. This book showed me that in reality my knowledge just scratched the surface. The book is a historic tale about all the key players and products developed throughout the 19th and 20th century.
Half Lives starts with the discovery of x-rays, and then shifts focus towards the discovery of radioactivity and several new radioactive elements. It details the public's fascination surrounding these scientific advances, starting with the elements' use for medicinal purposes. However, it soon becomes clear there were some individuals and companies wanting to cash in on the opportunity, and a variety of products started to be developed for commercial gain. Some products were even named as a play on words, to give the impression of an association with radium – although they contained no actual radium. The thought of being able to nip to the chemist and buy yourself some radium salts, or visit your local salon or department store for radium-containing products is truly mind-boggling.
The fact the book talks about two British spa towns – Buxton and Bath – really brings the topic close to home. The towns were once the country's prime destinations for radioactive water treatments – a part of their history now almost forgotten. Looking back and reflecting on the decisions of our ancestors it is scary. Even when evidence started to show that there were negative health effects associated with radiation exposure, the mania surrounding radium-based products didn't falter until decades later. I guess the only saving grace is that tests on some surviving products showed that their the radium content was far lower than was suggested at the time.
I found the book easy to read and became so engrossed that I read most of it in one sitting. While the topic matter won't be everyone's cup of tea, the author was very good at explaining some of the science in the early chapters. Even those without a science background will be able to follow the story easily. The hidden gem of Half Lives is several pages of images tucked into the middle of the book. They show contemporary flyers, postcards, images of products and places. It really brings it home just how real it all was.
I have already recommended Half Lives to colleagues and had conversations with them about radium and its history beyond the scientific facts. I will definitely be taking some of the tales back to the classroom.
If you were to ask me again, now I have finished the book, what I know about radium and radioactivity, my answer would have far more depth of understanding. You probably wouldn't be able to stop me talking about it!
This book features in our book club podcast, which you can listen to here, or watch below.