Emma Barnett
HQ
2019 │ 287pp │£12.99
ISBN 9780008308070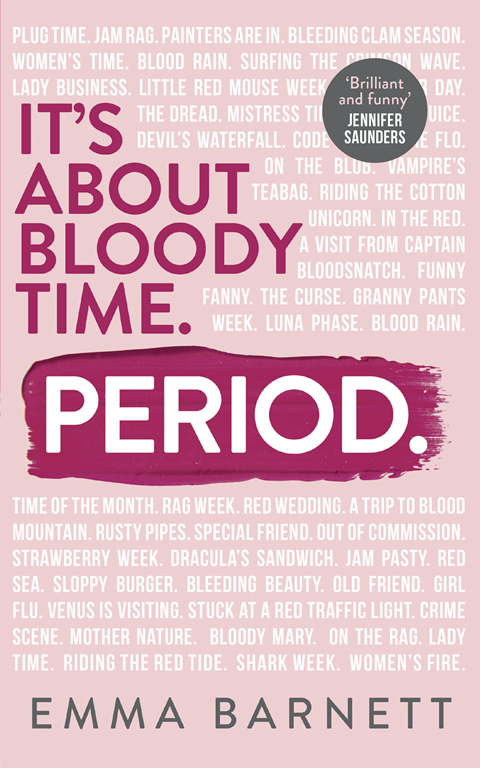 Period is the debut book from broadcaster and journalist Emma Barnett. I first came across Barnett when clips of her annihilating Jeremy Corbyn on live radio for not knowing the cost of his party's plan to offer free childcare to two-year-olds started circulating. This book, however, has taken my respect for her to a new high.
Periods is a bold topic. Certainly not the only book out there on the topic to sit in the 'family & lifestyle, gynaecology & obstetrics' category on Amazon, but arguably the most readable. I imagine most readers will be women; however, Period is written in such a way that men won't necessarily be completely disinterested.
Barnett's own menstrual cycle sounds worse than most. The book details her struggles with endometriosis alongside numerous other characters to give an across the spectrum range of experiences. With chapters on everything from period poverty, period sex and the menopause, Period doesn't shy away from anything. What Barnett also does is call on women to lose the shame and take control of the narrative around periods – she calls it period pride.
Now, you might be wondering how I've managed to shoehorn a book about menstruation into a chemistry magazine. Working life – that's how. The scientific community is slowly coming to realise that creating equality-driven workspaces actually benefits science. Open and inclusive organisations where women aren't reticent to discuss periods will benefit from more diverse and happier teams that are ultimately more productive and creative. I think this book could play a significant role in removing stigmas and normalising attitudes towards women mentioning periods.
It's an easy read and it has the attention-grabbing cover that is perfect for flashing in public. More seriously, it's one of those books that reminds you that everyone has their challenges. So if you are a woman, have a daughter, live with women or work with women, then do yourself a favour and read Period. It'll make you a better person.