This book sets out to bridge the gap between the teaching lab and the research laboratory
Reaction mechanisms in organic synthesis
Rakesh K Parashar
Chichester, UK: Wiley-Blackwell 2008 | 392pp | ?37.50 (SB)
ISBN 9781405190893
Reviewed by Guy Lloyd-Jones and his research group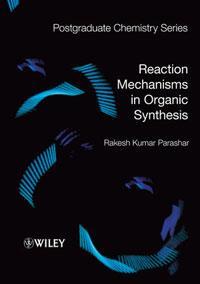 This book sets out to bridge the gap between the teaching lab and the research laboratory. Unfortunately, in most parts it does not. In many places there is insufficient mechanistic discussion, particularly on stereochemical aspects, so that the reader is left with only half the picture, sometimes less than found in undergraduate texts. There is also a rather sporadic level of referencing, some of which is not at all up to date, and in places there are rather poorly constructed mechanistic schemes, or reactions are mentioned without any discussion of the mechanism at all.
On the plus side, the breadth of material is good, it is well organised and the language appealingly simple. However, for a book that claims to stand out from the crowd by offering a 'comprehensive coverage of recently published research,' there are some alarming gaps. For example, there is no mention of alkene metathesis, even in the chapters specifically focused on 'C-C double bond forming reactions' and 'Transition metal mediated C-C bond forming reactions'; despite award of the Nobel Prize in this field in 2005.
In summary, this book does not bridge the gap it intends to; rather it falls down it. On one hand there are much more forgiving mechanistic primers available, and on the other there is insufficient detail and referencing to the literature for the work to be applied in research. A book for the bus or the bath, rather than the bench.