Kassia St Clair
Hodder & Stoughton
2016 | 320pp | £12.99
ISBN 9781473630819
Buy this book from Amazon.co.uk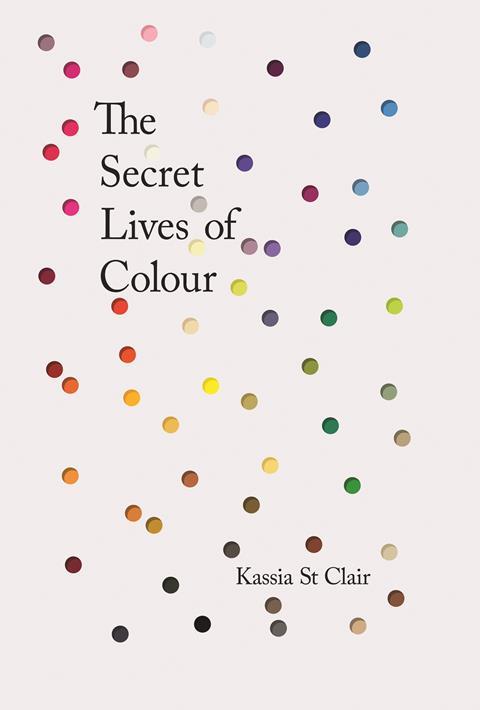 Colour isn't often confronted as a subject in its own right, but when it is, the results tend to be fascinating. The secret lives of colour does not disappoint – a vivid exploration of the world of colour and our colourful world.
In introductory sections, Kassia St Clair gives us a solid grounding in the science of colour for those of us who've wondered why mixing light of different colours produces white, while mixing paint of different colours produces a dark sludgy mess. We're also introduced to surrounding metaphysical debates, doomed attempts to catalogue colours, and the troublesome zone where language and colour perception overlap. Suitably sensitised to the intriguing and mysterious world of colour, we're ready for the main event.
St Clair takes 75 shades, hues, pigments and dyes, and gives us a few punchy pages on each. She finds colourful threads running through the tapestry of history, gives them a tug, and follows them into interesting and unexpected realms.
This really is an effective structural conceit and St Clair is able to dance effortlessly through an astonishing range of subjects. The most commonly touched-upon area is, unsurprisingly, the history of art, since many of the colours discussed are pigments. For example, Indian yellow, a mysterious pigment now lost, was probably produced from the boiled urine of ill-nourished cows fed on a diet of mango leaves; and cochineal, a crimson-like dye, is produced by crushing the tiny insect Dactylopius coccus – 70,000 for one pound of colourant. Beyond the history of art, we touch on physics, chemistry, biology, history, astronomy, folklore, classics, mythology, psychology, literature, linguistics, philosophy, semiotics, etymology, fashion and religion. It's impossible not to thrill at the scope and to marvel at the connective threads.
Picking up a hardback copy of The secret lives of colour, you're likely to notice two things. First, it's a beautifully produced book: each of the 75 colours appear as a vivid strip in the outer margin, your eye always falling on the colour under discussion. And each page has a coloured fore-edge, meaning the book, when closed, displays the visible spectrum. If production quality isn't something you'd normally notice, this book may be the exception, particularly as St Clair discusses the difficulties in reproducing colours with accuracy.
Second, you're likely to notice the blurb's declaration that The secret lives of colour is 'a unique study of human civilisation' – something you might initially have scoffed at as a overblown claim, but which now seems not so absurd. What The secret lives of colour offers really is, in some sense, a flash portrait of human civilisation, a zigzagging and unpredictable exploration of how significantly colour has shaped histories and disciplines, fuelled empires, changed the nature of war and caused species to flourish or face extinction.