Harnessing science and technology to protect the UK, and the rest of the world too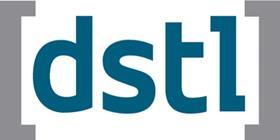 If you have a flair for problem solving, a passion for new technologies and you're looking for a career with a difference, it's here at the Defence Science and Technology Laboratory (Dstl). We harness science and technology to protect our nation – bringing together the best people with the best ideas and applying them in unexpected ways. Because we provide the UK government with specialist science and technology research, advice and analysis, what we do is often sensitive or international in nature. Much is operationally critical and has the potential to save many lives. All of it is incredible.
Together with other brilliant organisations around the country and overseas, we develop battle-winning technologies and support UK operations now and into the future. It means applying your skills and knowledge to advance the tools, techniques and tradecrafts we use. It's all about strengthening our ability to operate with and communicate information freely
Graduate schemes
Dstl is developing graduate rotational schemes in which successful candidates rotate through 6 – 9 month placements designed to develop customer knowledge and the skills to solve real world problems. All of Dstl's science and technology divisions offer a graduate scheme with variations based on the area of work. Some divisions implement formal training plans and offer a range of both internal and external extra training,
What we look for
Degree-level education in a Stem subject with relevant technical knowledge and experience gained from the degree with strong underpinning English, maths and IT skills. A flexible, adaptable and inquisitive approach to work along with the desire to deliver important and impactful work. Strong communication skills
Training and development
Dstl values the development of its staff and offers a wide range of opportunities to continue training alongside your job. Our chartership scheme allows you to be sponsored by mentors from across the business. We run a fellowship scheme that recognises individuals who make outstanding contributions. Dstl offers a range of secondments to the wider government and private organisations. We offer biannual career level reviews which allow progression though the organisation. Regular networking events also allow you to learn about other areas if the business which in turn can help you change roles and move through the organisation.
Typical starting salaries
£21,500 – £28,000
Desired degree disciplines/experience
Operational research, computer science, data science, maths/mathematics, physics, psychology, electronic or electrical engineering, systems engineering, communications engineering, software engineering, mechanical engineering, robotics, machine intelligence, human factors and human sciences (inc. ergonomics, sports science, psychology, human computer interaction).
Why work for us
It takes a huge variety of people and skills to achieve our goals. That's why we need creative and systematic thinkers who find solutions in novel ways.
In return for playing your part in the UK's defence and security, we offer extensive benefits that include everything from a pension and generous leave to excellent learning and development opportunities – all in addition to a competitive salary. Our sites are equipped with gyms and restaurants. But it's not just your working environment that we've thought about. Your home life is important too, which is why we offer a truly flexible work-life balance. In short, we've done our best to ensure that our rewards reflect your talents. We also have seven on site employee support networks supporting everything from alternative work pattern to gender equality and faith.
Locations
Salisbury, West Fareham and Sevenoaks
How to apply
All Dstl vacancies are advertised on the Civil Service Jobs website.
Open applications and closing date
Graduate applications open in September 2020 and close in November 2020.

The Defence Science and Technology Laboratory (Dstl) ensures that innovative science and technology contribute to the defence and security of the UK.
View full profile