How an AstraZeneca apprentice solved the business-wide problem of drug compound solubility
AstraZeneca's (AZ) pharma production pipeline sees the R&D efforts of its pharmaceutical scientists passed to the company's Macclesfield site for development and scale up prior to their use in clinical trials or release to global markets. Scientists including Holly Carter and Matt Ball are key to the expert teams that apply those R&D findings to large-scale process chemistry, manufacturing and pilot plant production.
Carter – an associate scientist, chemical development – joined AZ's apprenticeship scheme straight from A-levels in September 2016, working towards a foundation degree in chemical sciences one day per week alongside her AZ role. Now a permanent staff member, she has started two years' extra part-time study towards a BSc qualification.
The apprentice's view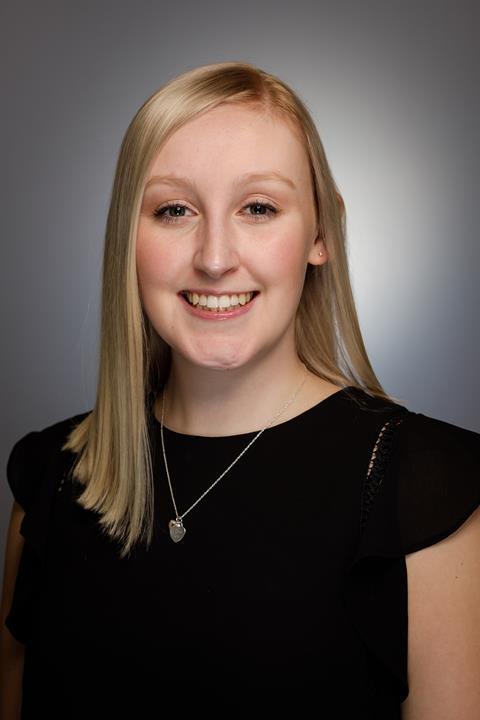 When I joined AZ, our chemists were each carrying out solubility tests their own way. With the support of a mentor, I developed an accurate and reliable way to measure solubility. To standardise the method, it was a case of validating and understanding the process.
We launched the solubility screening process across the board and I won an award for it. Very quickly AZ realised the value of the data we had gathered. It ballooned into something much bigger than I had expected and now I am working with a mentor to automate the process. We've transitioned this to a robot platform that is beginning to be programmed to carry out the solubility evaluation with two specialist scientists to operate it. All that happened off the back of the work we did. Solubility was a bit of an unloved area but we knew it could have a big impact. So, while being trained I was able to give something back to the business – which meant my apprenticeship was of benefit to both parties.
Colleagues with 20-plus years' experience were asking me for help, which is a very unique and interesting position to be in

Holly Carter
During the solubility project, I found myself in the situation where colleagues with 20-plus years' experience were asking me for help. And for me there was this sudden realisation, and I'm thinking this is a very unique and interesting position to be in. It was a nice experience to have people of that level of experience needing my help at times too. I've had the opportunity to learn from them in return.
From my professional development point of view, taking the apprenticeship has already given me an extra three years of chemistry industry experience on peers that took a pure university route. For me, that has been a much more beneficial approach than full-time study.
Ball – team manager, chemical development – studied a chemistry degree then a PhD and held a postdoctoral research position during his journey to AstraZeneca. He has worked in various areas of the business over 13 years and also leads the chemical development apprenticeship scheme.
A mentor's view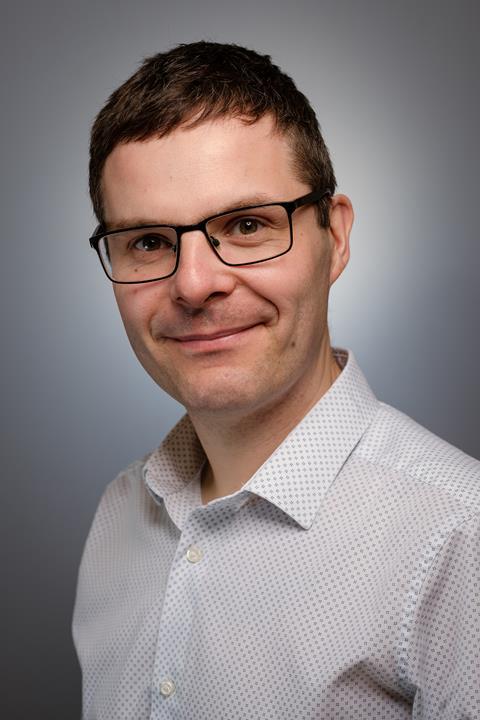 I've been really impressed with the apprenticeship scheme intake and somewhat taken aback by how driven they are. They've started straight out of school having made a measured decision to take this career path. Year-on-year we see more and more high-achieving focused candidates that want a slightly different approach to a traditional career route.
What we get is a body of new starters open to new challenges and open to their own ideas. They're a fresh injection and diverse skillset addition to the business. Our apprenticeship scheme has allowed us to tackle those high impact but unloved areas of improvements to our science and we're using their specialisms to enable more efficient drug development, right across the portfolio.
The solubility of intermediates en route to the synthesis of active pharmaceutical ingredients is among the biggest obstacles to achieving success in chemical development. We were missing out on data that was key to devising a solution to issues around solubility. Involving an apprentice in a project to uncover that data proved the perfect way to achieve a critical goal. We are now able to say "this is the region of solubility space that you need to be looking at," and that fast-tracks the process of finding the key solvent which speeds up all elements of the project. The innovation helps our chemists get past a sticking point – for example, where a low yield of a solid product might be the result of high solubility.
Sometimes I have to pinch myself – at that age and with that experience, they actually are pretty amazing characters

Matthew Ball
We get people that are so keen and focused, sometimes we must take a step back and think of the pressures on them. It's important to us that we ensure we have a strong mentor in place. Conversely, as an individual before I got involved with apprenticeships I made assumptions around what candidates might be able to cope with – but they actually do cope very well with all they are asked to do. We maybe push them a bit harder and sometimes I have to pinch myself – at that age and with that experience, they actually are pretty amazing characters. They cope with the pressure of maintaining excellent grades in their degrees and fit in full-time work too – they have to switch between those roles in ways many of us don't, or haven't. We find they are very driven individuals. Incredibly high-performing across all fields of life, they can outline exactly why they want to do what they do.
I've joined university representatives on employer panels and influenced the way they approach chemistry teaching. Holly and I were also part of the university's discussions with employers keen to offer the degree programme to incoming apprentices. And we've even advised the university on Ofsted matters. All of that has increased the influence of the scheme within our department and others within AZ. It is our way of continuing to build upon the scheme and continue attracting the highest calibre of apprentices to the business that we can.
Working with the apprenticeship scheme's education partner Manchester Metropolitan University, Ball has influenced the content of the new four-year programme during which apprentices work four days within AZ chemical development and one day of blended learning. At the end of four years, candidates reach the same level of BSc degree as peers that opted for a full-time university degree but with the huge added benefit of four years of high quality industrial experience.
I try to make sure to maintain the link with the apprentices across the department and those that have been in my team, like Holly, even though they no longer work with me directly. I'm very passionate about the scheme and the benefits it brings to chemical development.