A world-class university and burgeoning biomedical sector make Cambridge a chemist's paradise – but one that doesn't come cheap
Where is it?
Cambridge lies on the fringes of rural East Anglia, about 60 miles north of London, UK. The city boasts good links to the capital, with central London a mere 45 minute train journey way.
Why move here?
One of the world's premier academic cities, Cambridge is dominated by its university, which boasts 800 years of history and 92 Nobel prize winners – more than any other institution in the world. This heavyweight academic firepower has attracted chemistry and pharma companies like moths to a flame, and the city is home to a staggering range of multinationals, start-ups and think tanks.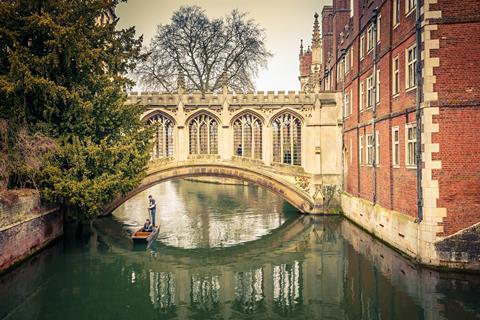 Surrounded by the 'Silicon Fen', Europe's largest technology cluster, Cambridge is home to more than 340 life science companies and 530 high-tech manufacturers, with the area enjoying a turnover in excess of £11 billion. This booming industry is only set to expand when pharma giant AstraZeneca moves in to its new £330 million global headquarters on the southern edges of the city.
If this weren't enough, Cambridge ticks the quality of life box with ease. Its picturesque city centre is home to the towering spires of the university colleges, several parks and a river for punting, and hosts science, culture and beer festivals throughout the year. As for transport, Cambridge enjoys close proximity to Stansted airport and good rail links to London, which are only set to improve as the city gets a second train station, which is currently scheduled to open in May 2017.
What's the downside?
The price tag. Cambridge is notoriously expensive, with prices comparable to London at the top of the UK housing market. Bargains are to be had in the Cambridgeshire villages and nearby Huntingdon, but if you want an easy commute expect to pay at least £200,000 for even a one bedroom house, or an eye watering £1,500 a month in rent.
There's a pub where all the waiters have a Nobel prize. This tells you about the academic level and the rent prices.

Carlos González, astronomer at the University of Cambridge
As a city built around a medieval university, it can also be a nightmare trying to drive anywhere. Despite recent improvements, city centre traffic is painfully slow at the best of times and the A14 (the main road to the science park) becomes gridlocked during rush hour. Bicycles are the preferred method of transport, with many well-designed cycle paths providing handy shortcuts around the city.
How much will I earn?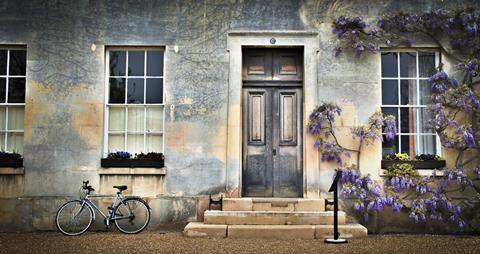 According to the Royal Society of Chemistry's pay and reward survey, average wages for chemists in East Anglia are around £41,800 a year, with graduates typically earning around £26,500 for an entry level role. This is lower than the typical wage for chemists in London and South East England, although salary is largely dependent on the industry, with the pharmaceutical sector offering a median £52,000 pay packet.
What else do I need to know?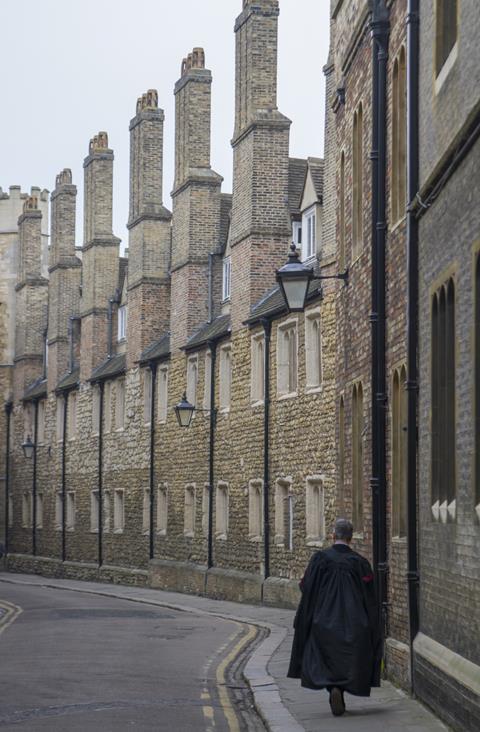 The UK is an EU member state (for now, at least), so all EU citizens have a right to work in the UK with no additional visa requirements. For chemists requiring a UK visa, the system offers several routes and is based on points. The current shortage occupation list for the UK includes geochemists working in the oil and gas industry; chemical engineers; and chemistry secondary education teachers.
Where should I go?
The highlight of any visit to Cambridge is a stroll around the city centre and its intricate web of streets and alleyways. Cambridge's colleges are generally off limits (and if you do sneak in, stay off the grass!), though you don't need a pass to see the magnificent King's College Chapel or stroll down the river Cam.
Pros: great people, open spaces, nice and compact centre, Mill Road. Fantastic range of concerts, events and talks throughout the year.

Paul Coxon, physicist at the University of Cambridge
Those looking for the more vibrant side of the city should venture down to Mill Road. The area is renowned locally for its shops and street life, as well as boasting some of the best restaurants in town. Alternatively, pop along to the The Haymakers pub in Chesterton on a Friday night – you may well find a few of the Chemistry World team enjoying a well-earned pint.

After finishing my pharmacy degree at the University of Bradford (including a year working in community and hospital pharmacies), I decided to make the unconventional leap in to science journalism. I cut my teeth on magazines for GPs and pharmacists, before taking over campaigns on the British Medical Association's website. From there I headed back to pharmacy, managing all clinical content in The Pharmaceutical Journal and Clinical Pharmacist, before leaping at the chance to join the Chemistry World team. I also occasionally write a bit for the Daily Telegraph and pop up in assorted skeptical podcasts.
View full profile