Sverre Myhra and John Riviere
CRC press
2012 | 314pp | £95
ISBN 9781439854150
Reviewed by Tapas Sen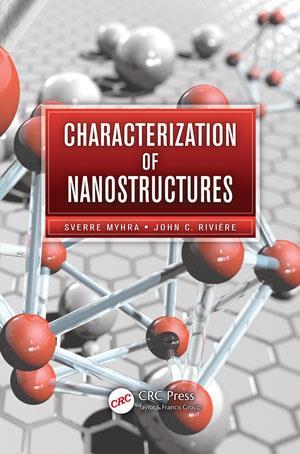 This book provides an understanding of the fundamental concepts of characterisation techniques for nanomaterials such as graphene, fullerenes, carbon nanotubes and quantum dots. The authors have nicely presented the complex theory of the physical techniques in a simple manner that will have immense benefit for the nanoscience community.
In the preface, the authors justify the need for this book with an 'unscientific' Google search of nano key words, indicating a want of nanocharacterisation literature. The number of researchers, journals and the corresponding publications related to nanoscience and nanotechnology is growing exponentially; however, very few books have been published with comprehensive information on the various characterisation techniques.
The book is divided into three parts. The first part contains a general introduction to nanoscience and nanotechnology followed by the theory and practical techniques of several characterisation methods. Applications of characterisation techniques are introduced in the second section, which contains a full exploration of beautiful nanostructures such as tubes, wires, sheets, spheres and semiconductor quantum dots. Finally, the authors present the strategic and practical aspects of sample preparation, method selection and cost-effectiveness, which will benefit new members of the nano community.
This book will be a valuable asset to students and newcomers to the field. Nanoscience researchers will also benefit as it covers the theory, techniques and applications from basic to advanced levels with up to date bibliographic information.
The book's only drawback is that it does not cover porous materials – from nano to micro to mesoporous and hierarchical structures, although the authors do mention the differences between pore diameters in the first chapter.
Purchase Characterization of nanostructures from Amazon.co.uk