Chris Clarke
RSC
2012 | 213pp | £25
ISBN 9781849731270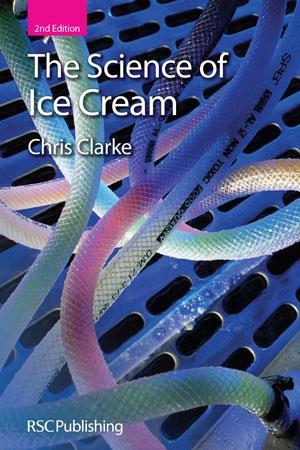 This second edition provides an update on the original, published in 2004, including a new chapter treating ice cream as a composite material. While many ice cream books fall into either a recipe or a production-related format, this book concentrates on principles rather than practice, explaining the scientific concepts underlying the manufacture of ice cream and similar frozen products.
As before, the opening chapter provides a historical background and an introduction to the market. The emphasis then changes in the second chapter with a treatment of ice cream's colloidal properties – both as a liquid mix and as the final frozen product. The properties and roles of ingredients are reviewed, followed by an explanation of typical production technology and then an introduction to the assembly of ice cream products. Chapter six provides an overview of methods for examining ice cream, including sophisticated methodology for visualisation of microstructure and measuring mechanical properties, but omitting compositional analysis.
The all-new seventh chapter develops the structural theme of the second chapter, looking at the finished ice cream and its components as a composite material and the implications for making changes to the formulation. The final chapter then provides a series of experiments that could be used to illustrate many of the principles discussed in the earlier chapters.
The presentation throughout is clear and easy to follow; there are a few typographical errors, but in most cases should not cause confusion. References are listed where cited in each chapter plus additional reading. This book provides good value and will be of interest to those involved in the technical aspects of ice cream production. It will also be of use to science teachers wishing to provide examples of the application of scientific principles to a product that we can all associate with.
Purchase The science of ice cream direct from the RSC. Members will receive a 35% discount.