Medical devices consolidation continues with $25bn deal, but Abbott expresses concerns over proposed Alere merger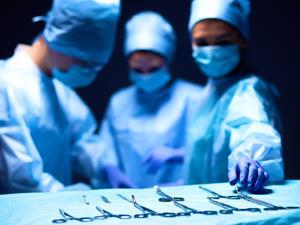 Abbott Laboratories is to purchase fellow medical devices firm St Jude Medical for $25 billion (£17 billion) to expand its heart device line. The deal follows a string of consolidations in the sector.
Abbott says the move will add breadth to its portfolio, especially important as competition ramps up owing to healthcare reform and tougher pricing from hospitals. 'St Jude provides innovative new products and immediate access to the fast growing neuromodulation market,' Abbott chief executive Miles White told analysts during a conference call last week.
The combined company will have sales of around $8.7 billion and compete in nearly every area of the cardiovascular device market, according to Abbott, with particular strengths in coronary stents and cardiac rhythm management. Abbot described St Jude's product portfolio as highly complementary, bringing it leading positions in areas such as atrial fibrillation and heart failure.
Analyst firm Morningstar described Abbott's medical device segment as lacking heft in its product portfolio as well as depth of innovation. Meanwhile, competitors such as Stryker and Medtronic have been expanding for the past two to three years via acquisitions to become more comprehensive vendors to hospitals.
'Abbott was at risk of becoming marginalised as a hospital vendor,' says Debbie Wang, analyst at Morningstar. 'Hospitals are consolidating their suppliers to take advantage of volume discounts. Instead of contracting with five or six vendors or suppliers, now they are going with two. It's a game of musical chairs and you want to stay on that list.'
Abbott moved late, says Wang. Prior to this deal, its main cardiac offering was stents and associated accessories. Cardiac rhythm management (CRM) – pacemakers and defibrillators – is dominated by Boston Scientific, Medtronic and St Jude. For surgical heart valves, it is Medtronic, St Jude and Edwards Lifesciences.
High barriers to entry – such as intellectual property needs, expertise required in manufacturing, costs of trials and establishing relationships with practitioners – mean this dominance will be hard to overcome. 'Innovation is less likely to be internal in some of these larger companies. Instead they will acquire small, privately held companies that have interesting technology, but don't have the relationships or distribution systems to hospitals,' says Wang.
Meanwhile, Abbott has raised serious concerns over financial information provided by Alere as part of a merger agreement. Abbott had committed to buying the diagnostics firm in early February for $5.8 billion. Alere says the deal will still go ahead.