Increasing burden of field trial data is hindering the development of new crop protection agents
Launches of new crop protection chemicals are becoming scarcer due to the increasing burden of field trial data required by the regulators and their associated costs.
According to a new report by agrochemical consultancy firm Phillips McDougall, the cost of conducting field trials on new crop protection agents increased 116 per cent from 2000 to 2005-8 to $54 million (?35 million) per product due to the increased amount of efficacy and safety data required by regulatory bodies and companies.
As a whole, costs associated with the discovery and development of a successful crop protection agent increased by 39 per cent - from $184 million in 2000 to $256 million during the period between 2005 and 2008, when only four new active ingredients were brought to market.
'One of the great cost drivers for the R&D budgets are the safety standards that are being set - it is understandable because safety must be ensured,' says Phil Newton of the European Crop Protection Association.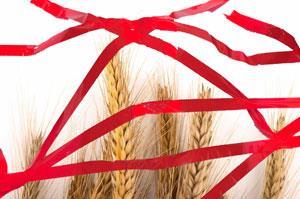 A growing awareness of the impact of agriculture on the environment over the last 30 years has also played a role in the changing R&D landscape, says Newton.
'But the environmental needs have to be balanced against our needs for an increasing food supply, and the current EU legislation has been conducted almost entirely from an environmental perspective, with no assessment conducted on the impact to agriculture,' he continued.
Matthew Phillips, partner at Phillips McDougall, estimates the industry invests more than $2.3 billion a year in R&D, with that figure expected to grow to nearly $3 billion by 2012. Julian Little, public and government affairs manager for Bayer CropScience and chair of communications for the UK Crop Protection Association, says that research intensive agrochemical companies such as BASF, Monsanto and Bayer will invest around ?1 of every ?10 of sales in R&D.
Yet despite the industry's high levels of investment in R&D, the number of new products reaching the development stage has fallen - an average of just 1.3 new products reached the market every year between 2005 and 2008, down from 4 a year in 1995.
Phillips ascribes this decline to the increasing cost of the development process which increased by 84.8 per cent to $146 million in 2005-8 from $67 million in 1995.
However, unlike the pharmaceutical industry where many products fail during clinical trials, the majority of those agrochemical products that enter development do go on to reach the market, says Phillips.
Little told Chemistry World that the number of compounds screened to find each of those active ingredients has increased by a factor of ten since the 1960s, with more than 130,000 compounds now being screened to find just one new active ingredient.
'We are faced with a new species of pest entering Spain from the South every ten months - this requires a response, but developing a response is becoming increasingly difficult as it takes around ten years at a cost of around $256 million and rising,' says Newton.
Newton warns that this could stop farmers having access to the toolkits they need to fight off pests. He also criticises an approach that bases acceptance purely on hazard analysis rather than balancing risks and benefits of use: 'EU legislation introduced in March last year raises the bar too high. By focusing on a hazard based assessment model it gives the legislators the ability to ban substances at will, as all substances have recordable side effects,' he says.
'It's absolutely right we should be properly regulated,' says Little. 'What we are unhappy about is regulation that has no benefit to the environment or human health but acts solely as a sop to pressure groups.'
Matt Wilkinson