$14bn deal will make Aspirin inventor the number two over-the-counter healthcare company
Germany's Bayer has won a bidding contest for US giant Merck & Co's consumer care business unit, seemingly thanks to a heart drug collaboration sweetener. Bayer's $14 billion [£8.3 billion] bid beat offers from bidders including the UK's Reckitt Benckiser for over-the-counter (OTC) products including the anti-allergy drug Clarityn and Dr Scholl's footcare range. Merck (which operates as MSD outside the US) in turn will pay at least $1 billion to team up on Bayer's soluble guanylate cyclase (sGC) modulator cardiovascular drugs, including the first-in-class Adempas (riociguat).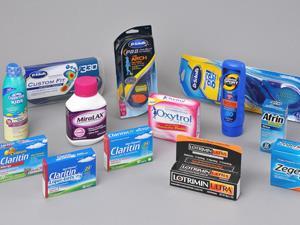 In 2013 the Merck unit made sales of $2.2 billion, and by 2017 Bayer expects to add a further $400 million in annual revenues and cut annual costs by $200 million through synergies. 'The Merck acquisition undoubtedly represents an important milestone for our OTC strategy,' Bayer chief executive Marijn Dekkers told a conference call. The company is committed to being a leading OTC player, he explained. 'We will overtake Johnson & Johnson and become a strong global number two, right behind the newly-formed Novartis–GlaxoSmithKline business.'
Savings are expected mainly in sales and administration, although some may also come in research and manufacturing. A Bayer spokesperson tells Chemistry World that the sites involved and 'first line employees' in research and production are unlikely to be affected. But the main benefit, Dekkers stressed, is combining 'two highly complementary businesses with virtually no overlap and a great product mix that closes gaps both in category and geography'.
Merck & Co announced last year that it was slimming down to focus on R&D following its 2009 acquisition of Schering-Plough. Beyond getting what chief executive Ken Frazier called at an investor briefing 'a very good price' for its consumer care assets, the sGC agreement fits with that. The companies will jointly market Adempas and a follow-up, vericiguat, which is in phase II clinical trials. Together, they'll also develop and commercialise earlier-stage compounds addressing the same target in a 50:50 cost–profit split.
Though this deal closely follows a similar exchange by Novartis and GSK, Mary Alice Lawless, managing director of OTC strategy and intelligence firm everythingHealth, says the moves don't represent a sudden shift. '[Pharma companies] have each undertaken deep strategic scenario analysis to determine where their assets line up for long term success,' she says. 'For those who are committed to the OTC space – like GSK and Bayer – they have a plan to provide relevant value in this market. For those departing – like Novartis and Merck – the plan has a different focus.'