PHARMACEUTICALS
Comparative effectiveness
With the US coming to terms with the biggest changes to its healthcare system in 60 years, a measure hidden deep within the 2400-page law has come to light - that of comparative effectiveness. The measure will create an institute funded by around $500 million (?335 million) a year to spur trials that will identify which drugs and devices are the most effective.
But even as many drug companies may be worrying that their latest expensive drugs may be less effective than the older, cheaper alternatives they were designed to replace, Biogen Idec and Elan have decided to confront the issue head on. The companies are so confident that their most recent multiple sclerosis (MS) drug Tysabri (natalizumab) is the best on the market that they have started enrolling patients in a large head-to-head study to find out which is the best treatment for relapsing remitting MS.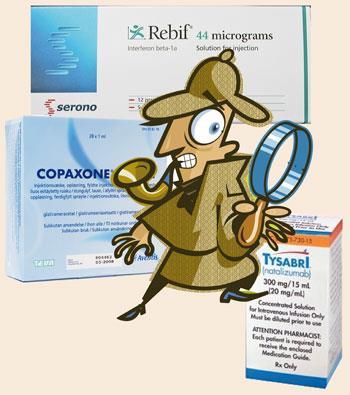 The company will pit Tysabri against Teva's Copaxone (glatiramer acetate) and Pfizer/EMD Serono's Rebif (interferon beta-1a) in a study that is expected to enroll 1800 patients in 27 countries.
'Tysabri is a compelling treatment option that is bringing hope to many MS patients,' said Alfred Sandrock, senior vice president of neurology R&D at Biogen Idec. 'By evaluating Tysabri against other MS treatments, our goal is to provide the data needed to make better treatment decisions and improve patients' lives.'
Matt Wilkinson
The FDA steps in at Genzyme
Genzyme faces a $175 million (?113 million) fine from the US Food and Drug Administration (FDA) over breaches to good manufacturing practice (GMP) regulations at its Allston, US, plant. The fine was announced in a draft consent decree that will see a third party inspect and review the plant's operation for an extended period and certify compliance with FDA regulations.
The rare disease specialist has struggled to get the facility up to scratch after a 2008 inspection by the FDA found a number of GMP violations. Matters then got worse when a bioreactor was found to be contaminated with Vesivirus 2117, leading to the plant's shutdown last summer for decontamination - a move that led to a shortage of the vital drugs the company makes.
The company stands to incur a penalty of 18.5 per cent of sales if it fails to meet the deadline for moving its fill/finish process out of the facility and also faces fines of up to $15 000 per day if it fails to meet compliance standards in 2011 and 2012.
Meanwhile, Genzyme has said that it 'expects that shipments of Cerezyme (imiglucerase for injection) and Fabrazyme (agalsidase beta), which are manufactured in Allston, will continue uninterrupted during the period of the enforcement action'.
Roche's sales bloom
Swiss pharma giant Roche has seen its sales grow 6 per cent to CHF12.2 billion (?7.5 billion) in the first quarter of 2010. Due to the vagaries of the currency exchange markets, in local currencies, sales grew 9 per cent, aided by sales of its cancer therapeutics portfolio growing 12 per cent.
Sales of the company's biggest selling drug Avastin, increased 18 per cent to CHF1.7 billion. The drug has been dubbed Roche's 'pipeline in a pill' and has been forecast by Thomson Reuters to become the world's biggest selling drug by 2014.
Severin Schwan, Roche's chief executive, was keen to highlight the company's strong pipeline that contains 61 new molecular entities, 10 of which are currently in late-stage development. And while its late-stage pipeline contains 35 new indications for existing drugs, it was a new breast cancer therapy, dubbed T-DM1, that stole the show. Roche is planning to apply for permission to market T-DM1 early, 'based on strong Phase II data in women who have not responded to prior treatments.'
US cancer drug trials 'in crisis'
Clinical trials of new cancer therapies in the US are 'approaching a state of crisis' and need improving if new treatments are not to be delayed reaching the market, according to a new report by the US Institute of Medicine.
The report was commissioned by the US National Cancer Institute to look at its Clinical Trials Cooperative Group Program, which has played a key role in developing new and improved cancer therapies, and complement the trials conducted by the pharmaceutical industry by addressing the questions that are less likely to be among industry's top priorities.
However, in recent years concern has been expressed that the programme is 'falling short of its potential'. The report stresses that with 1.5 million patients in the US being diagnosed with cancer every year, the programme's success is of the utmost importance.
GSK and Crucell take on malaria
GlaxoSmithKline (GSK) is joining forces with Dutch vaccine expert Crucell to develop a second generation malaria vaccine - despite its first generation vaccine still being in the midst of Phase III trials. According to the firms, preclinical data indicates that a combination of GSK's RTS,S developmental vaccine and Crucell's recombinant vaccine candidate Ad35-CS, elicits significantly enhanced immune responses against the malaria parasite than either component on its own.
'We are very excited about this collaboration with GSK, which brings new impulse to the potential of eradicating malaria as one of the top three killers in the world,' said Ronald Brus, chief executive of Crucell.
AZ goes fishing for snails
AstraZeneca's (AZ's) MedImmune biologics unit is linking up with Australian biotech company Xenome to develop pain drugs from cone snail venom - a move that further emphasises AZ's externalisation push to look outside its own research labs to find new drug candidates. AZ has been screening the company's xdiscover library of more than 2000 venom-derived compounds for hits against an undisclosed pain target involved in a key pain pathway.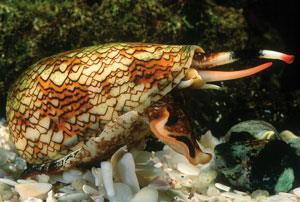 The pharma giant has now decided to license four of those compounds, and while financial details have not been disclosed, Xenome stands to receive milestone and regulatory payments.
According to Xenome, the venomous peptides in the library were developed as the species evolved either to defend themselves or assist in capturing prey. They are active against a wide range of targets and allosterically modulate enzyme activity without blocking the targets' active sites.
Sanofi licenses diabetes 'cure'
Sanofi-Aventis has licensed what could be the world's first regenerative diabetes drug from CureDM in a deal worth $335 million. The drug, Pancreate, is a bioactive peptide sequence which could restore a patient's ability to produce insulin and other pancreatic hormones in both type 1 and type 2 diabetes. Preclinical studies suggest the drug works by stimulating the growth of new insulin-producing islets in the pancreas, which results in the restoration of normal metabolic function and glucose control in the blood.
According to the company, this latest move 'reinforces its ambition to become the leading diabetes company'.
Meanwhile, the French pharma giant unveiled plans to invest
150 million (?132 million) to adapt its chemical and biotechnology manufacturing plants in France for biologic and vaccine production by 2014. The move is partly in preparation for an expected decline in production of several major small molecule drugs that are nearing the end of their patent protection.
GSK: antisense makes sense
GSK has formed an alliance with Isis Pharmaceuticals that could be worth up to $1.5 billion to the California-based RNA interference (RNAi) expert. The deal will see Isis, the first company to commercialise an antisense drug, use its antisense drug discovery platform to develop new therapies for a number of rare and neglected diseases.
Unlike traditional therapies that target the proteins involved in disease pathways, antisense or RNAi therapies target the messenger RNA (mRNA) involved in the formation of those proteins and inhibit their production.
GenVac's gene therapy fails
US-based gene therapy company GenVac saw its shares plummet 75 per cent after announcing that it had discontinued a pivotal Phase III trial of its experimental pancreatic cancer gene therapy drug, TNFerade.
The decision to stop the trial was made after an interim analysis showed that the addition of the therapy to the standard of care only demonstrated an 8 per cent lower risk of death than the standard of care alone.
LABORATORY
An apple a day...
With help from the UK's Technology Strategy Board, the Apples (Advanced Process and Production Light Enabled Sensors) consortium has embarked on a ?1.2 million project to develop a process monitoring system to maximise yield and minimise waste within high value biofuel and active pharmaceutical ingredient manufacturing processes.
The consortium is being led by sensor developer Stratophase, and consists of GSK, Green Biologics, and the Centre for Process Innovation .
Food safety response centre
Thermo Fisher Scientific, has opened a global food testing laboratory with the aim of containing costly and life-threatening chemical contamination crises.
The move comes after governments around the world were caught out by the melamine milk crisis in China. According to the company, the centre, located in Dreieich, Germany, will develop the analytical methods needed to detect contaminants. The staff will then recommend the best methods, instrumentation, equipment and supplies so that food safety professionals can rapidly respond to new threats.
Concateno gets into the scrum
Abingdon, UK-based drug testing services company Concateno has been appointed by a number of leading English rugby associations to handle the new Illicit Drugs Policy - the first one in world rugby. The Rugby Football Union, Premier Rugby and the Rugby Players' Association has introduced the new policy to 'protect the health and welfare of players and the image of the game'. It will come into effect this month and comprises 'an integrated programme of education, out of competition testing, assessment, treatment, rehabilitation and sanctions'.
INDUSTRY
Innospec and Huntsman sign soapy agreement
Innospec and Huntsman are teaming up to bring Huntsman's isethionate surfactant technology to the personal care market. The exclusive agreement will see Huntsman focus on manufacturing the surfactant's key raw material - sodium lauroyl methyl isethionate - while Innospec will manufacture and market the finished surfactant, dubbed Iselux.
According to Innospec, Iselux is an extremely mild cleanser that can be used where a dense, luxurious foam and elegant after-feel is desired and is ideal for use in shower gels, facial cleansers, shampoos, liquid cleansing systems, and luxury foam baths.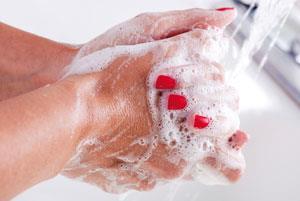 'Feedback from initial trials of this product has been extremely positive, with our customers telling us that Iselux is the most exciting new product to be launched in the personal care market for many years,' said Patrick Williams, chief executive of Innospec.
'This is a key part of our growth strategy in the personal care market and we are delighted to be working with Huntsman as our partner on this exciting venture.'
BASF sheds 500 jobs
Following its acquisition of Swiss firm Ciba in April 2009, BASF is to streamline its global pigments portfolio by eliminating overlapping products and consolidating production capacities. In reality this means 500 global pigment positions - more than 17 per cent of its pigments workforce - will be made redundant by 2013.
BASF currently operates 22 production sites for pigments throughout the world. Six sites from the US, South America and Europe will close their production arms, while six other plants in Asia and Europe will be expanded and made more efficient.
DSM sells fertiliser biz
Dutch chemical giant DSM has continued its life science transformation and agreed to sell its fertiliser and melamine businesses to Egypt-based Orascom Construction Industries (OCI) for
310 million (?275 million). The deal will expand OCI's customer base 'in key European markets' to which the group will be able to offer a wider range of products.
The purchase will see OCI take over the main facilities of both the businesses, which are situated at its Chemelot site in Geleen, the Netherlands, and become an indirect shareholder in the site and 'participate in infrastructural site investments'.
Evonik mastered the crisis
German industrial conglomerate Evonik has said it 'mastered the crisis year [of 2009] with a credible performance', and despite sales falling 18 per cent to
13 billion the company saw its operating profits drop only 8 per cent to
1.2 billion. It also managed to reduce its debt by a quarter during the year, by paying off around
1.2 billion of loans.
The company ascribed its strong performance to effective cost-cutting and a slight upturn in demand.
Cambrex gets biocatalytic
Contract chemical manufacturing company Cambrex has bought IEP, an industrial biocatalysis company for an undisclosed amount. The deal will see Cambrex gain access to IEP's toolbox of more than 100 biocatalytic enzymes that will bolster the company's ability to offer chiral chemistry services.
'In combination with our existing chiral chemistry business, the acquisition of IEP will result in Cambrex being able to offer a broad biocatalysis platform to the pharmaceutical industry,' said Steven Klosk, chief executive of Cambrex.
SAFC opens new API facility
Sigma-Aldrich Fine Chemicals (SAFC) has opened a new $30 million (?19.5 million) high potency active pharmaceutical ingredient (API) manufacturing facility in Madison, Wisconsin, US. The 51,000 square foot expansion houses commercial scale reactors capable of producing high potency APIs in batch sizes of up to 4000 litres. As well as state of the art laboratories, the building also houses specially designed quality control laboratories, a potent compound packaging area and warehouse and office space.
'With the high potency market continuing to experience double-digit growth and ongoing significant advances in clinical pharmacology and oncology, there is a significant need for the large-scale production of high potency APIs,' said Gilles Cottier, SAFC's president. 'This new facility represents a significant step toward addressing that market demand and supports SAFC's desire to maintain a leadership position in commercial scale high potency manufacture.'
Mosaic and Mitsui buy into Peruvian dream
US-based Mosaic and Japan-based Mitsui & Co.have bought into Vale SA's Bayovar phosphate mine project in Peru to bolster their access to one of the key feedstocks for making fertiliser. Mosaic will pay $385 million (?250 million) for a 35 per cent stake in the mine, while Mitsui will pay $285 million for a 25 per cent stake, with Vale retaining control of the project with a 51 per cent share of voting rights and 40 per cent of the total capital.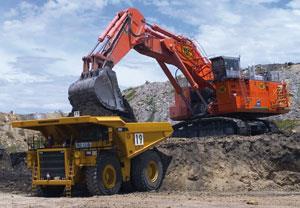 'This transaction advances our strategic objective to secure additional phosphate rock outside of North America,' said Jim Prokopanko, Mosaic's chief executive. 'Bayovar enhances Mosaic's existing 35-year phosphate rock reserves in Florida and reinforces our commitment to remain one of the top integrated phosphate producers in the world.'
The open-pit mine is located in the Sechura desert in Peru and has a probable reserve base of 247 million tonnes of ore. With production expected to reach 3.9 million tonnes a year, the mine is estimated to have a lifetime of 27 years.
Akzo expands in China
Akzo Nobel has expanded its monochloroacetic acid (MCA) production plant in China to keep pace with the growing demand for the chemical in the region. The MCA plant in the city of Taixing, Jiangsu Province, is now the largest in the country and can produce 60,000 tonnes a year. MCA is a chemical intermediate used to make a wide variety of agrochemicals, carboxymethylcellulose and surfactants, and demand is growing at more than 10 per cent a year.
'China is pivotal to our global business development and this investment is a clear indication of our commitment to strengthen our positions and ramp up our capabilities in high growth regions,' said Rob Frohn, the AkzoNobel board member responsible for speciality chemicals. 'As the world's largest supplier of MCA it's crucial that we make resources available to ensure we continue to grow with our customers in key markets.'
CSB heads to fatal accident
The US Chemical Safety Board (CSB) is investigating a fatal explosion and fire at the Tesoro refinery in Anacortes, Washington. Four workers died and four were hospitalised for burns after a naptha hydrotreater exploded at the plant. According to the company, the incident occurred in a small section of the refinery following minor, routine maintenance.
The CSB was already investigating an incident at Tesoro's refinery in Salt Lake City, Utah, after flammable liquid overfilled a flare stack and ignited.
'The CSB has 18 ongoing investigations. Of those, seven of these accidents occurred at refineries across the country [US]. This is a significant and disturbing trend that the refining industry needs to address immediately,' said John Bresland, the CSB's chief executive.
IN BRIEF
Teva gets innovative
Israeli generics drug giant Teva has purchased exclusive rights to an anticancer drug candidate XMT-1107 from US-based cancer therapeutics company Mersana Therapeutics. The deal could be worth $334 million if all development and regulatory milestones are met.
Celgene signs up Agios to starve cancer
US-based Celgene has signed up Agios to help it search for drugs that would 'starve' cancer cells by targeting metabolic enzymes that are unique to rapidly proliferating cancer cells. Under the terms of the deal, Agios will receive an upfront payment of $130 million in return for the option of developing any drugs resulting from Agios's cancer metabolism platform.
Verio leaves its future to Fate
Fate Therapeutics has bought Canada-based Verio Therapeutics to gain access to its stem cell modulator pipeline. Financial details of the deal were not disclosed. Fate has formed a Canadian subsidiary to continue Verio's discovery and development of drug candidates that target the activation of endogenous stem cells.
OSI opens books to Astellas
Following OSI's rebuttal of Astellas's $3.5 billion takeover offer, the two companies have signed a confidentiality agreement, so that Astellas can review certain confidential information - a process that OSI believes will lead to an increased offer. While it looks through its target's books, Astellas has extended the expiration date of its $52 per share offer to 23 April.
Vernalis feels the pain
UK-based Vernalis has seen its share price plummet after announcing that its neuropathic pain drug for diabetes patients had missed its primary endpoint in a Phase IIb clinical trial. Results from the In-step trial showed the drug, V3381 (indantadol), was no more effective at treating neuropathic pain than placebo.
Total sells Mapa Spontex
Total Chemicals has sold its consumer speciality chemicals business, Mapa Spontex, to US-based Jarden Corp for
335 million. The unit makes and distributes a number of home care and baby care products including baby bottles and teats as well as sponges, rubber gloves and cleaning products.
Intertek buys Ciba Expert Services divisions from BASF
Quality control and safety expert Intertek has bought Ciba Expert Services' environmental, safety and testing and regulatory businesses. According to the company, the acquisition substantially strengthens Intertek's regulatory consulting offering and will see more than 200 specialists join Intertek.
Accelrys and Symyx to merge

Electronic laboratory notebook (ELN) expert Symyx is to merge with molecular modelling expert Accelrys to form 'a new leader' in scientific informatics software arena. Under the terms of the agreement, Symyx shareholders will receive 0.7802 shares of Accelrys common stock for each share of Symyx. Following the completion of the merger, Accelrys and Symyx shareholders will each own approximately 50 per cent of the new company, which will have a combined value of around $335 million.
Borealis deal catalysed by Grace
Catalysis expert W R Grace has signed a multi-year agreement to supply polypropylene catalysts to chemicals and plastics manufacturer Borealis. The two companies have been collaborating for many years, with Grace having bought Borealis's catalyst manufacturing assets in 2002.