State governor raises eyebrows by firing doctor from toxicant identification committee after appearing in ad against tobacco tax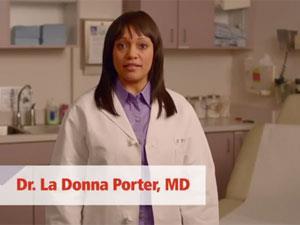 When California's governor suddenly removed a doctor from a state health board last month, controversy erupted. Before governor Jerry Brown cut her from California's Developmental and Reproductive Toxicant Identification Committee (DART) on 10 May, La Donna Porter had been heavily criticised for appearing in an ad opposing state efforts to fund health research through a tax on cigarettes.
At the heart of the maelstrom is Proposition 29, a California ballot initiative that was put to the vote on 5 June. It would increase cigarette taxes by a dollar a pack, which would generate an estimated $735 million (£475 million) in annual revenues for the state. Those funds would help finance biomedical, epidemiological and behavioural research examining smoking-related conditions like cancer and heart disease. The outcome of the vote is still pending, with the result too close to call.
Proposition 29 is championed by the American Cancer Society, the American Lung Association and the American Heart Association, but opposed by tobacco companies and anti-tax groups.
In the now-pulled ad, run by the No on Proposition 29 campaign, Porter said the initiative would create 'a huge new research bureaucracy with no accountability, run by political appointees who can spend our tax dollars in other states'. Major funding for the ad came from Philip Morris and the R J Reynolds Tobacco Company and a coalition of other funders.
After the ad ran, Brown was heavily lobbied to immediately oust Porter from DART, which has the authority to add or remove chemicals from the state's list of substances known to cause developmental or reproductive harm. In a letter to Brown, California lieutenant governor Gavin Newsom said Porter has 'demonstrated close, obvious and troubling ties to the tobacco industry'.
Porter was one of five of DART's eight members who were let go the same day. 'These individuals were appointed by the previous administration, serving with expired terms and the governor decided to make his own appointments to the committee,' Brown spokesperson Evan Westrup explains. Brown will name replacements later this year.
Porter's termination was under consideration before she appeared in the ad, according to Sam Delson, deputy director of the California Environmental Protection Agency's Office of Environmental Health Hazard Assessment, which oversees DART. However, Delson acknowledges that 'her public role may have focused attention on the board'.
Meanwhile, the No on Proposition 29 campaign says Porter was unfairly targeted by Proposition 29 proponents. 'She was the recipient of quite a bit of criticism simply for exercising her democratic right to voice an opinion on an issue,' spokeswoman Beth Miller tells Chemistry World. Porter, a doctor at San Joaquin General Hospital in French Camp, California, has said she was not paid to appear in the latest industry-funded ad and volunteered for the campaign.