Cuts to Canada's S&T programmes and concerns about restrictions on government scientists spark pro-science protests
Thousands of lab-coat clad scientists and citizens protested across Canada on Monday. Increasing concerns about cuts to key scientific institutions in Canada led to the nationwide pro-science rally, dubbed 'Stand Up for 4 Science', which was centred in Ottawa but also had a presence in nearly 20 other cities. The Canadian government's overall science and technology funding is estimated to have decreased by about 12% over the last four years, and by more than 3% in the last fiscal year.
Specific programmes that were highlighted by the protesters include the Experimental Lakes Area – a freshwater research station in northwestern Ontario­ – the Polar Environment Atmospheric Research Laboratory in the Arctic, and the long-form census, all of which have been defunded.
Beyond their financial concerns, participants argued that science funding in Canada has become skewed towards the commercialisation of research. They called on the Canadian government to increase funding for basic and fundamental science, and to place fewer restrictions on how federal researchers communicate their scientific findings.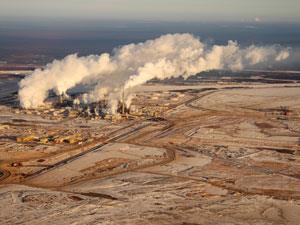 Spearheaded by the lobby group Evidence for Democracy, the protests came after years for allegations that Canada's conservative Harper government is trying to dilute scientific advice and avoid being challenged over its controversial policies in areas like climate change and nuclear safety.
Additional complaints that Canada is muzzling its scientists have come more recently. Indeed, the Canadian government's own information commissioner is currently investigating allegations that overly strict communication policies are being imposed on Canadian scientists.
'It is not too late for this government to provide effective leadership on science,' Béla Joós, a University of Ottawa physics professor, said as he addressed the rally. 'As they prepare for a speech from the throne in October, we hope that they will show their support for public science by making decisions that are informed by the best available evidence, letting government scientists speak to the public and adequately funding science—including basic research.'
Those behind the rally suggest that the scientific community in Canada is not very outspoken by nature, and would much prefer to focus on their research rather than on advocacy or activism. However, they say the situation has become bleak enough that they have now realised they must speak out.
Meanwhile, the Harper administration is defending itself against the accusations leveled by the protesters. 'Our government is committed to science, technology and innovation and taking ideas to the marketplace,' said Canada's Science and Technology Minister, Greg Rickford, in a written statement responding to the rally. He emphasised that Canada is ranked number one among G7 nations for its higher education research and development.