Information commissioner will follow up complaints of government interference and 'muzzling' of researchers talking to the press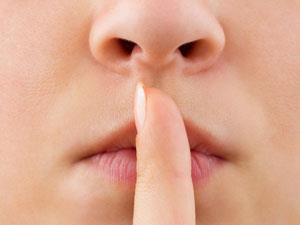 Canada's information commissioner, Suzanne Legault, will investigate complaints that the government restricts or prevents its scientists from sharing and discussing their research openly with the media and the public.
The investigation, prompted by a report penned by the Environmental Law Clinic of the University of Victoria and advocacy group Democracy Watch, will look into allegations that Canadian government communications policies impeded the legal right of access to information. Institutions under Legault's scrutiny will include the Canadian Food Inspection Agency, the National Research Council (NRC) of Canada, the Department of the Environment and the Department of Fisheries and Oceans.
Current and former civil servants, journalists, charitable organisations and Canadian professors were consulted during drafting the complaint. Among those 'muzzled' by government organisations is Environment Canada atmospheric scientist David Tarasick, who published on unprecedented Arctic ozone loss in 2011, but was not allowed to speak to the media about his research until two weeks after publication. In the interim, Environment Canada issued official responses, saying that the media could quote Tarasick as the source, even though he had not written these responses. Other complaints include disruptive chaperoning of Environment Canada scientists attending the Polar Year 2012 conference in Montreal. They were given strict instructions not to talk to the media, but to arrange interviews later on, which would then be recorded by media relations staff.
Lack of trust
Elsewhere, official answers were pre-drafted and routed via a designated spokesperson at a Boston conference where controversial findings on the environmental impacts of oil production surfaced. University of Alberta scientists Erin Kelly and David Schindler's research revealed that Canadian oil sands projects were polluting the Athabasca River. Schindler is quoted in the report saying that environmental scientists 'should be trusted to comment on [their] own results' and that 'Canadians should be ashamed that [scientists] cannot discuss results directly with the public'.
We are asking if forcing scientists to jump through hoops before speaking with the media violates the spirit of access to information law
John Smol, Canada research chair in environmental change and a professor at Queen's University, Kingston, says that the muzzling issue only applies to scientists working within federal government departments. He says that the majority of scientists working in Canada share the view that the public, by and large, pays for government research, and that scientists are best placed to explain it to Canadians and the world. 'The more you reduce the influence of government scientists, the easier it is to cut them and their programmes,' he adds. 'As a result, we continue to lose the capacity to have evidence-based policy.'
NRC spokesperson Charles Drouin said that the organisation would cooperate fully with the investigation, adding that its scientists regularly speak with journalists on a variety of topics. 'We've gone from receiving some 50 media requests [for both information and interviews] in 2010 to receiving more than 350 last year,' says Drouin. 'Our team has, in reality, facilitated the media's access to our experts.'
An informed public
According to Calvin Sandborn, legal director of the University of Victoria environmental law centre, 'Canadians cannot make smart choices about critical issues, such as climate change, oil sands development and environmental protection, if the public does not have full, timely access to the government's best scientific knowledge on those issues. We are asking […] whether federal government policy forcing scientists to jump through hoops before speaking with the media violates the spirit of access to information law.'
But Drouin says: 'Not all interviews can be granted or granted in a timely manner, and when it is the case, it is for reasons such as our obligations to respect terms and conditions of agreements we have signed with clients or partners with regards to intellectual property or confidentiality, or sometimes it's the unavailability of a spokesperson.'
Muzzling complaints are not new. Brian Gray, assistant deputy minister for science and technology at Environment Canada, put out a statement defending the department's media policy in 2010. Gray said: 'Environment Canada is committed to sharing information with all Canadians about what's happening in the environment around them,' noting that during that year Environment Canada had met 80% of reporters' deadlines, and had responded to 98% of requests. When asked about the current investigation, Environment Canada responded: 'Government scientists and experts are readily available to share their research with the media and the public. Last year, Environment Canada participated in more than 1300 media interviews.'