New five year plan will attempt to grow China's domestic biofuels and biomass industry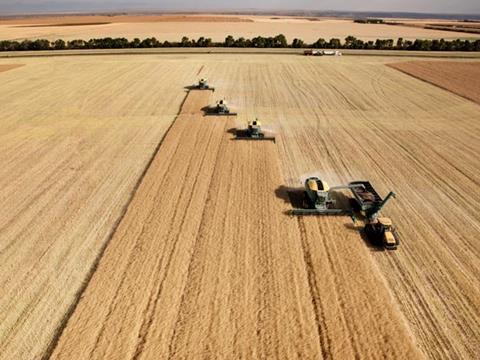 The Chinese National Energy Administration (NEA) has unveiled its 12th five-year plan for renewable energy. Unsurprisingly, the plan focuses on the mature renewable technologies of hydropower, wind power, solar energy and biomass. And this should give the country's fledgling biofuel and biological chemistry industry a leg up.
The plan introduces a new goal for renewable energy that should see renewable energy use in China rise to the equivalent of 478 million tonnes of standard coal by 2015. If achieved, more than more than 9.5% of the country's total energy will come from renewables. Breaking the figures down, by 2015 hydroelectric capacity should increase to 290,000MW, cumulative grid-connected wind power to 100,000MW, solar power to 21,000MW and biomass production should hit the equivalent of 50 million tonnes of coal. The NEA predicts that 150 million tonnes of biomass will be used in 2015, including biomass fuels, bioethanol and biodiesel.
Against a backdrop of consumers enduring substantial fuel price fluctuations, Chinese experts are cautiously optimistic that the new biomass energy targets could help. However, some experts point out that the term biomass energy encompasses a wider definition than that used in the last five year plan and includes such burning wood for cooking. Theoretically, traditional energy sources, such as biomass briquettes and biogas, could potentially go a long toward helping the country meet its targets.
Biofuel bottlenecks
To meet the new biomass targets, some experts say that technology will not actually be the most critical factor. So far, the biggest technical problems for developing biofuels have already been solved and carbohydrate bioethanol has achieved commercial production, according to Zhilong Xiu from the Biomass Energy Research Institute of Dalian University of Technology in China.
'The main technical bottlenecks lie on the collection and pretreatment of cheap non-grain raw materials,' Xiu says. He says that, in China, rules to ensure food security continues to be a constraint for domestic biofuel producers. For example, canola oil in Germany and soya bean oil in the US can be used to produce biodiesel, while this is not the case in China. Another reason that makes biofuel production problematic is difficulty collecting the raw materials because Chinese agriculture is still based around small farms, says Shiping Qin from the Energy Research Institute of National Development and Reform Council.
'Technically speaking, [the biomass targets are] entirely achievable,' says Anni Zhu, biological research director of Liuhe Shenzhou Biological Engineering Technology in Beijing. 'The key is to have strong executive capacity, the means to promote a market environment, strengthen support from the government and eliminate artificial divisions.'
Fledgling industry
In China, biological chemistry is still a relatively new industry. Some production processes, such as monosodium glutamate and citric acid, have a long history, but most instances are solely for the food and beverage market. Now this technology is being used to produce chemicals and new materials, but the industry is still in its infancy and it needs more guidance and support from the Chinese government, Xiu says.
The new renewable energy plan also holds some promise for biological chemistry. Jun Wang, director at the new energy and renewable energy department of the NEA, says that now is the time for China to set up systems to promote biological chemicals, biomass energy and so on.
'Biological chemistry will develop quickly if we learn from the experience of petrochemicals, use cheap non-grain raw materials, exploit all the ingredients and develop all the add-on products,' Xiu says. 'But the most important thing is to implement the policy support and financial subsidies.' Presently, only bioethanol is subsidised by the Chinese government. 'The plans bring challenges and opportunities to the industry,' Zhu says. She hopes there will be some new policies to support biomass energy and biological chemistry, especially around core technologies.
'As the industry develops, support from the government will play a very important role,' Xiu says. He predicts that more and more companies will enter this industry now that the new plan has been published. And this will improve the technology and help the development of new industries and products.
However, almost all of the research on biomass and biological chemistry is going on in China's universities and national institutes and is still far from commercialisation. Both scientists and small companies are pinning their hopes on China's state firms to promote this industry, because of their financial strength and the sheer size of the workforce they command.
'The state companies should do some modelling and research [on commercialising biomass technologies]. It is impossible to expect small and private companies to do that, for they could not withstand the risk. The state companies should have the responsibility for promoting the new industry,' Xiu says.