Three others injured at facility in Guizhou after accidental release during unloading
At least eight people have died and three others were injured after a chemical leak at Wah Yan Hong plant in Guiyang, the capital of southwest China's Guizhou province, on 12 June. Media reports indicate that methyl formate appears to have been accidentally released when a shipment was being transferred at a chemical handling facility.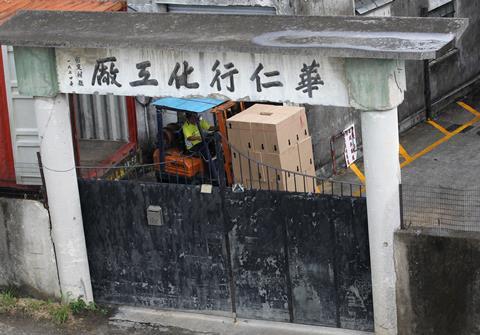 'Police in Guiyang received a report at 12:12am on Saturday that some people had passed out near a chemical company,' reported China Daily, an English-language newspaper owned by the Chinese Communist Party. 'A preliminary investigation has revealed that a leak of methyl formate happened while workers of the company were unloading the chemical from a vehicle,' the paper added. Local authorities are conducting a full investigation of the incident.
Methyl formate can irritate the nose and throat when inhaled or absorbed through the skin, and at high exposures it can lead to unconsciousness and death. It is also a volatile, highly flammable compound that is used as an insecticide and in the past has been used for refrigeration.

Senior US correspondent, Chemistry World