Environmental campaigners claim ExxonMobil's plant emissions harm local residents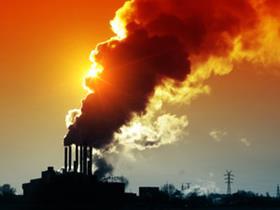 ExxonMobil is being sued by the non-profit Louisiana Environmental Action Network (LEAN). The suit alleges that ExxonMobil has continued to violate US Clean Air Act regulations, despite measures mandated in a court settlement over emissions from the company's Baton Rouge chemical plant more than two years ago. For its part, ExxonMobil claims the problems covered by the case have already been resolved.
Filed on 3 March, the lawsuit claims that ExxonMobil has emitted thousands of pounds of hazardous air pollutants above permitted limits – including benzene, toluene, propylene, ethylene, sulfur dioxide, nitrogen oxides, hexane, methylene chloride, and other volatile organic compounds.
The plaintiffs express concern about the potential health risks posed to nearby residents from inhaling these pollutants, arguing that they are entitled to be fully informed of the dangers that they face by living and working near the Baton Rouge chemical plant.
'Exxon's failure to properly report unauthorised discharges exacerbates these concerns because plaintiffs do not know how much harmful pollution they are exposed to as a result of Exxon's emissions,' the complaint reads. It notes that one purpose of the Clean Air Act is to facilitate public participation in environmental decisions, including those involving enforcement and settlements.
Dating back to 2008, the Louisiana Department of Environmental Quality (DEQ) has issued a series of compliance orders and penalty notices against ExxonMobil for violations including chemical releases and spills at facilities including the chemical plant in East Baton Rouge.
Under a settlement finalised in January 2014, ExxonMobil agreed to pay more than $2 million (£1.4 million) to fund beneficial environmental projects and a spill countermeasures programme. The company also agreed to pay $300,000 in civil penalties to the DEQ.
ExxonMobil spokesman Todd Spitler says that the company has 'a record of continuous improvement in both process and personnel safety.' He suggests that LEAN has had multiple opportunities to review and comment on ExxonMobil's settlement and the stipulated penalty agreement with LDEQ. All incidents referenced in this latest lawsuit have been addressed by either the settlement itself or the related stipulated penalty, according to Spitler.
'To our knowledge, this was not only the first comprehensive agreement of its kind in Louisiana, but it is still the only such environmental agreement that provides this level of transparency between the regulated and the regulators,' he says.