More than 1500 deans have been dismissed from universities amid claims of a settling of political scores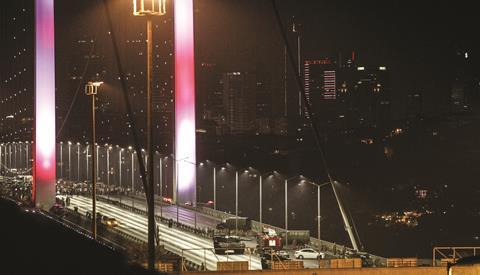 The Turkish government has been taking sweeping disciplinary action against academics in the aftermath of the failed coup on 15 July. On 19 July, the Turkish Higher Education Council (YÖK) ordered more than 1500 deans to resign. More than 160 academics have been suspended for supposedly belonging to a 'parallel state' that promoted the coup. Numerous academics have been arrested in the past few days, a spokesperson for Scholars at Risk tells Chemistry World. Researchers and professors, like other civil servants, have now been banned from travelling and if they are already working abroad have been told to return to Turkey.
The YÖK's head, Yekta Saraç, argued that the actions are aimed at cleaning universities of Gülenists, followers of the exiled opposition leader Fethullah Gülen, which the government accuses of organising the coup. However, several academics and organisations claim that the action is part of a purge that has been planned for a long time. 'The crackdown on the education sector creates the appearance of a purge of those deemed inadequately loyal to the current government,' the US-based Middle East Studies Association said in a statement. Scholars at Risk echo this sentiment saying: 'The scale and speed of these actions suggest a lack of due process.'
'Academia was already going through a purge… The coup simply enabled the government to create a clean slate and remake academia according to their wishes,' says Ebru Erdem-Akcay, a professor of political science at the University of California, US.
The purge of higher education institutes follows a number of high profile run-ins between the Turkish government and academics. In 2011, nearly half of the members of the Turkish science academy TÜBA resigned in protest at government interference in the nomination of new members, and a new academy was founded. In 2013, a prominent chemical engineer was imprisoned for conspiring against the government, with his supporters claiming the charges were politically motivated. A number of academics faced prosecution and dismissal for signing an open letter in February that was organised by Academics for Peace that protested military action by the Turkish government in the Kurdish region of the country.
'I am expecting many academics, who have been critical of the government, to be purged alongside those who are determined to be Gülenists,' argues Erdem-Akcay, who adds that at Yüzüncü Yil University in Van, 10 members of Academics for Peace were suspended along with seven alleged Gülen supporters.
The YÖK did not answer Chemistry World's requests for comment.