Protests against Turkey's military actions in Kurdish area spark arrests and harassment
Academics in Turkey are facing prosecution, dismissal and harassment after signing an open letter protesting military action by the Turkish government in the Kurdish region of the country. Thousands of academics have signed the letter and signatories reportedly face criminal charges of promoting terrorism and humiliating Turkey.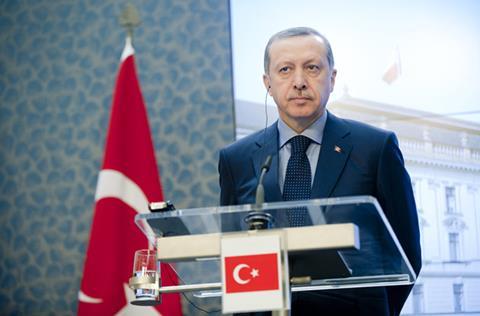 Reports vary, but 19 to 33 academics are thought to have been arrested and later released after signing the letter organised by Scholars for Peace. Moreover, a number of the signatories have been suspended or fired and subjected to travel restrictions and harassment campaigns, according to Scholars at Risk.
Scholars for Peace released an open letter in 2013 in support of a historic ceasefire and the subsequent peace talks between the Turkish state and the Kurdistan Workers Party, an armed faction of the wider movement calling for autonomy or independence for the Kurdish region in south-eastern Turkey. On 10 January, the organisation released a new open letter, signed by more than 1100 academics (now more than 4000) to protest the government's military intervention in the region after the ceasefire ended in July 2015. The letter labels the intervention a 'massacre' that has led to widespread 'human rights violations'. Human Rights Watch and the Council of Europe's Commissioner for Human Rights previously raised similarconcerns.
Turkey's president, Recep Tayyip Erdogan, called the signatories 'pseudo-intellectuals' and accused them of 'colonialism' for requesting foreign observers to monitor the government's actions in the south-east. Shortly after, prosecutors throughout the country started detaining academics. The Turkish Higher Education Council (YÖK) backed the government in a statement and decided to investigate signatories. Around 2000 scholars signed a counter-statement to Scholars for Peace's declaration. There has, however, been signficant international support for Scholars for Peace, including a joint letter signed by 30 academic organisations.
According to the publication Bianet, as of 18 January 109 academics at 20 universities have been disciplined, 13 suspended and two fired, with another two banned from leaving the country. Since then, 121 academics at Ankara University have also been disciplined.
While the number of academics who have been disciplined is still unknown, the atmosphere in universities is tense. Within one week of signing the statement, Latife Akyüz, an associate professor of sociology at Düzce University, was suspended from her position, summoned by the local prosecutor and hounded from her home by death threats, after a local newspaper published an article calling her a traitor.
Comparable to communist Romania
Andrei Stavila, formerly an assistant professor of political science at Mugla Sitki Koçman University, did not sign the Scholars for Peace's statement, but was critical of the government's actions on social media. This was noticed by the head of his department, who was highly critical of his stance. He decided that he had been left with no choice but to resign and return to his native Romania. Stavila complains that political pressure to conform during his year in Turkey was comparable to that of Ceausescu's Romania.
'Many of the scholars who have contacted Scholars at Risk tend to report that they are unsure of what will happen next, due to the unequal treatment of signatories so far,' says Daniel Munier, a spokesman for the organisation. Not all signatories have been summoned by prosecutors. Regarding administrative actions by universities, while academics in private institutions can be fired on short notice, those in public ones have stronger protection.
This is not the first time that Erdogan's government has clashed with Turkish scholars. The US-based Middle East Studies Association (MESA) has highlighted a catalogue of alleged interference in public health and policy issues, especially anything related to Kurdish issues. In 2011, nearly half of the members of the Turkish science academy TÜBA resigned in protest at government interference, and created a new science academy. This organisation has not endorsed Scholars for Peace's statement, but is putting together a report on the consequences of the government's action for academic freedom.
'We should … not create the impression that the majority of the [new] science academy endorses the positions expressed in the statement itself,' says Cihan Kemal Saçlioglu, a professor of physics at Sabanci University and member of the new academy. '[But] I think we are doing the right thing in defending the rights of Turkish academics.'
'I totally disagree with the content of the declaration,' says Kemal Gürüz, a chemical engineer and former president of YÖK, accused of fomenting terrorism in the controversial Ergenekon trial. 'But it is their prerogative to express their opinions in any way they see fit.'
'The departures from the rule of law and violations of freedom of speech are so grave that academics threw caution to the winds when they signed to the statement,' says Ayse Erzan, a retired physics professor at the Istanbul Technical University and a signatory of Scholars for Peace's statement. She insists that the situation in south-eastern Turkey 'is truly alarming, especially given the context of conflict within the whole region', which justifies the request to 'stop for a moment'.
YÖK, TÜBA and the sponsors of the counter-statement did not respond to requests for comment.