Amarin says the regulator is stopping it from giving 'truthful, not misleading' information to doctors about its fatty acid drug
The US Food and Drug Administration (FDA) is under pressure to reconsider its policy prohibiting pharmaceutical companies from promoting 'off-label' uses of their products. Biopharmaceutical company Amarin, headquartered in Ireland, has filed a lawsuit against the FDA, arguing that the agency's rules violate freedom-of-speech provisions in the US Constitution.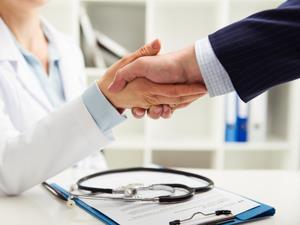 In its legal complaint, Amarin asserts its right to provide physicians with 'truthful, not misleading and fairly balanced information' about its triglyceride-lowering drug Vascepa (icosapent ethyl). The company wants to discuss its clinical trial results, which Amarin says support the product's use beyond its current FDA-approved indication.
The FDA has approved Vascepa for reducing triglyceride levels in adults with very high triglycerides – 500mg/dl of blood or above. However, the agency recently refused to approve promotion of Vascepa to treat patients with high triglyceride levels (200–499mg/dl of blood) that persist despite taking statins.
Amarin claims that Vascepa and similar drugs are already used off-label (at doctors' discretion) to treat patients with persistently high triglyceride levels. However, the company cannot freely communicate its study results without fear of criminal prosecution and civil liability.
Proponents of the lawsuit say it deals with the specifics of one company and one drug, and therefore wouldn't really affect the current US drug approval system. However, others see the case's potential for broad impact. Kellie Combs, a lawyer representing pharmaceutical and biotechnology companies at law firm Ropes & Gray, says the suit 'calls into question the FDA's broader regulations about what manufacturers can and can't say about their products'.
FDA asymmetry
Combs says the FDA's rules contain some 'asymmetry', because drug manufacturers are prohibited from freely discussing their products while others, like academic researchers, can do so. When it comes to companies, 'the FDA is the ultimate arbiter of what can and can't be said,' she states.
Michael Carome, who led regulatory affairs at the US federal office that oversees human research protections from 2002 to 2010, calls the Amarin lawsuit 'very troubling.' He notes that the first amendment right to free speech is not without limits, and it has always been subject to a balancing test that takes into account public health and safety.
'If the lawsuit were to succeed, once a drug is approved for one indication, companies would no longer bother to seek approval for other indications if they can just start to disseminate results of studies about other uses,' says Carome, who now works for the consumer rights group Public Citizen in Washington, DC. 'It will fundamentally undermine our drug approval process,' he warns. Part of that process is to guard against companies using poor quality trials to make drugs seem more effective than they really are.
Because a number of stakeholders have raised concerns about the FDA's policies regarding manufacturer communications with physicians, the agency plans to hold a public meeting to address the issue this summer. In acknowledgement of these concerns, the FDA says it will soon issue new comprehensive guidance regarding manufacturer communication about unapproved uses of approved products.