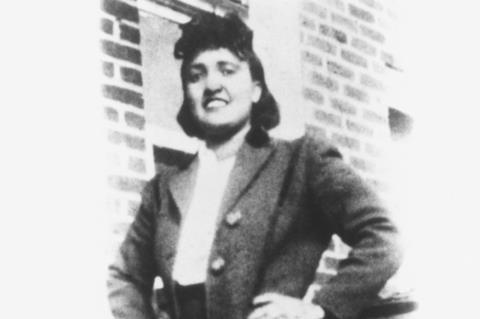 The family of Henrietta Lacks – whose 'immortal' cell line has contributed to countless medical advances – has reached a settlement with Thermo Fisher Scientific after almost two years.
The family filed the lawsuit in Baltimore federal court in October 2021, accusing the Massachusetts-based biotechnology company of 'unjust enrichment' because it has continued to profit from Lacks' cells without consent from, or payment to, her family, despite the widespread publicity about their origin.
The lawsuit demanded that Thermo Fisher Scientific pay back the full net profit obtained by commercialising the cell line to Lacks' estate. It also sought an order permanently prohibiting the company from using the cell line without the estate's permission.
Although the terms of the agreements are confidential both sides are said to be happy with the settlement.
'Members of the family of Henrietta Lacks and Thermo Fisher have agreed to settle the litigation filed by Henrietta Lacks' estate,' Ben Crump, a civil rights attorney who represented the family during the lawsuit, said in a statement. 'I can think of no better present on what would have been Henrietta Lacks' 103rd birthday than to give her family some measure of respect for Henrietta Lacks.'
'My grandmother gave the world a gift, 70 years ago,' said her grandson, Alfred Lacks-Carter Jr, 'we're here today to give her a gift of justice'.
Henrietta Lacks was a 31-year-old Black woman and mother of five who was treated for an aggressive form of cervical cancer at Johns Hopkins Hospital in Baltimore, US, in 1951. Her medical records show that she began undergoing treatment with radium, the best option available at that time for this cancer.
While diagnosing and treating Lacks, doctors took samples of her cervical tumour, some of which were sent to the nearby lab of prominent cell biologist, George Gey without her knowledge or consent.
Cells removed from the body normally quickly die. However, Gey found that the cells in Lacks' sample not only survived but doubled every 20 to 24 hours – the first time an 'immortal' human cell line had ever been found. Shortly after this discovery, Gey began sharing the cells, at no cost, with researchers around the world.
Lacks passed away on 4 October 1951 – eight months after she had been diagnosed with cervical cancer – in a segregated ward at Johns Hopkins. But her cell line – given the name HeLa after the first two letters of her first and last name – went on to aid countless medical advances, including the polio vaccine, in vitro fertilisation techniques and, more recently, the development of Covid-19 vaccines.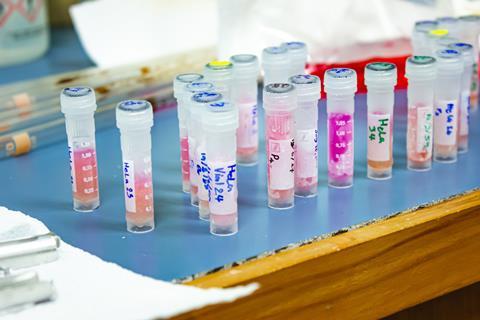 For decades the identity of the person that HeLa cells had come from remained largely unknown.
In 1971, the journal Obstetrics and Gynaecology named Henrietta Lacks as the source of HeLa and the word then spread through Nature, Science and the mainstream press.
However, her family were not informed how her cells had been used until 1973 when, according to the best-selling book The Immortal Life of Henrietta Lacks, scientists called them asking for blood samples so they could map HeLa genes.
In 1974, Deborah, Lacks' daughter who died in 2009, asked a leading medical geneticist to tell her about the HeLa cell line. The researcher gave her a medical textbook he had written and said that everything she needed was inside. It was more than 30 years before the family got a better explanation.
In a statement, Johns Hopkins University said it had reviewed its interactions with Lacks and her family over more than 50 years and acknowledged that it 'could have – and should have – done more to inform and work with members of Lacks' family out of respect for them, their privacy and their personal interests'. In 2013 – when the HeLa genome was sequenced – the university worked with Lacks' family and the National Institutes of Health (NIH) to craft an agreement that gave the family some control over how Henrietta Lacks' genetic information in NIH-funded research.

Julia joined the Chemistry World team as Science correspondent in May 2023. She previously spent eight years leading the clinical and science content at The Pharmaceutical Journal, the official journal of the Royal Pharmaceutical Society, a membership body for pharmacists.
View full profile