Multinationals are producing coatings that are up to 50% by weight of the toxic metal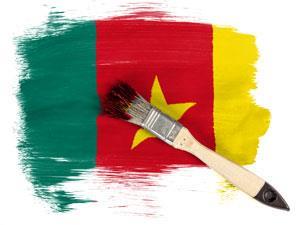 Paint containing dangerous amounts of lead is on sale in Cameroon,
a study has found
. Moreover, the subsidiaries of large multinational companies were among those found to be selling this paint.
Most of this household paint contained lead at levels that could cause birth defects, high blood pressure and brain damage. Young children and pregnant women are at most risk. Other African countries, such as Nigeria and Kenya, also have lead paint on sale, says study author Perry Gottesfeld, director of the US charity Occupational Knowledge International.
Two-thirds of the paint sampled – made by more than 10 companies – had hazardous levels of lead above 90ppm. Paint with lead concentrations at up to 50% by weight were sold by Cameroon's largest paint company, Seigneurie, a subsidiary of the US paint company PPG, the second largest paint manufacturer in the world.
None of the lead paint had any warnings, and just 8% of the paints had labels identifying ingredients. Sampling by the researchers found that much of the paint applied to schools, daycare facilities and houses in Cameroon contained significant amounts of lead.
Lead is added to paint to help produce a bright colour, resist corrosion and improve drying. But lead is a cumulative toxin that affects the heart, kidneys, reproductive and nervous systems. 'A dose of lead that would pretty much bounce off you or me can cause permanent brain damage to a child,' says Philip Landrigan, epidemiologist and paediatrician at Mouth Sinai Health Centre, US, who wasn't involved with the study. 'Lead is toxic to children even at the lowest levels that can be measured. There is no safe level and there are multiple health consequences,' he says. Landrigan describes the selling of lead paint overseas by a US company's subsidiary as 'shameful', given that it poses 'an enormous hazard to young children'.
PPG said it complies with the most stringent industry standard for lead content in consumer products in the world: no more than 90ppm. 'PPG's architectural paint and decorative coatings marketed to consumers around the world meet this standard,' the company said in a statement. Gottesfeld says that PPG has told him that it has reformulated its paints in Cameroon and globally, but 'they have said they will still use lead in industrial and automotive paints including those sold in shops'.
Mark Taylor, an environmental scientist at Macquarie University in Sydney, Australia says: 'The lead in paint limit in the US is 90ppm, so selling paint with up to 500,000ppm is just incredible. Why would anyone do that? There have been adequate alternatives for decades.'
Lead exposure is linked to attention deficit disorder, impulsive behaviour like aggression, learning problems and poor reading and writing scores. 'The company should take responsibility for their inappropriate behaviour and buy up all that paint and replace it for free,' Taylor says.
Four years ago the United Nations and World Health Organization help set up the Global Alliance to Eliminate Lead Paints, which aims to phase out the manufacture and sale of paints containing lead and eventually eradicate the risks from such paints.