Falling demand and a failure to renegotiate sizeable debts has forced LyondellBasell to seek protection under US bankruptcy laws
Falling demand and a failure to renegotiate sizeable debts has forced LyondellBasell, the world's third largest petrochemical company, to seek protection under US bankruptcy laws.
LyondellBasell was formed in December 2007, when Netherlands-based Basell bought US-based Lyondell Chemical for $20.1 billion (?18.1 billion), including assumed debt. The newly-formed company was saddled with debts of around $26 billion, which were not deemed a problem before the financial crisis and the onset of a global downturn. But with demand falling sharply due to the recession and customers reducing their inventories, the company found itself strapped for cash and unable to maintain operations and debt repayments.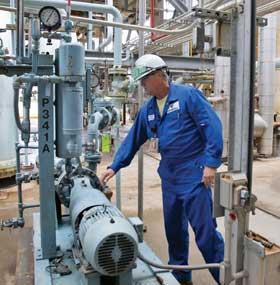 In December 2007, it reduced production by around 50 per cent and cut some 2500 jobs, 15 per cent of its workforce. After failing to restructure its loan repayments, the company was forced to place its US operations and one of its European holding companies into Chapter 11 bankruptcy on 7 January 2009. Those operations will now be closely monitored by the overseeing bankruptcy court as LyondellBasell reorganises its finances, possibly by selling assets. The company's non-US operations will continue to function independent of the Chapter 11 process, it said.
During an initial hearing the company gained permission from the court to borrow $2.2 billion, along with a 'super emergency' $100 million loan - which according to Lyondell lawyer Andrew Troop was enough to fund operations for just two days. The company is still looking to borrow a further $6 billion.
'During the past two quarters, we have seen a dramatic softening in demand for our products and unprecedented volatility in raw materials costs. December was particularly difficult, as many of our customers postponed orders to reduce their inventories. Though we currently anticipate this situation to be short-term and expect customers to increase their purchasing in 2009, we made the decision to file Chapter 11 in order to provide the company with the time and resources necessary to facilitate an orderly restructuring and position the business for the long term,' said Volker Trautz, LyondellBasell's CEO.
According to analysts from credit ratings agency Standard and Poor's, the general downturn in demand for petrochemicals is unlikely to reach its trough until 2010, although a slightly improving outlook is forecast during the year ahead.
Matt Wilkinson