Petrochemical giant gets go-ahead for most expensive project to date
LyondellBasell is to spend $2.4 billion (£1.7 billion) building the world's largest propylene oxide and tertiary butyl alcohol plant in Texas, US. This plant, which is due to come onstream by 2021 and create 160 permanent jobs, will be the petrochemical giant's single-largest capital investment ever.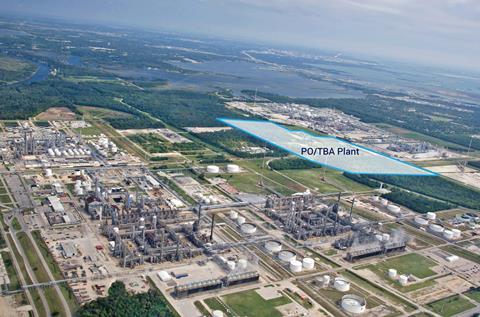 Propylene oxide is a bulk chemical intermediate used for making polyurethane (a key component of the foams in bedding and building materials), resins and surfactants. Tertiary butyl alcohol is a byproduct from synthesising propylene oxide and is refined into ether-based oxyfuels that are added to gasoline so it burns more efficiently.
'This world-scale project is a key part of our organic growth strategy which is designed to meet rising global demand for both urethanes and cleaner-burning oxyfuels while creating real, long-term value for our shareholders,' LyondellBasell chief executive Bob Patel said in a statement.
Construction is expected to start in the second half of 2018. LyondellBasell anticipates that the plant will produce 470,000 tons of propylene oxide and 1 million tons of tertiary butyl alcohol each year.