Following its merger with Schering-Plough, Merck & Co. has announced a 'merger restructuring plan' that will see 17,500 jobs cut
Following its merger with Schering-Plough, US drug giant Merck & Co. has announced a 'merger restructuring plan' that in its first phase will see 17,500 jobs cut.
The move follows AstraZeneca's decision to cut around 8000 jobs in a bid to reduce its annual spend by $1 billion, GlaxoSmithKline's moves to shave ?500 million from its cost structure and Pfizer's decision to restructure its R&D footprint and trim $3 billion (?1.9 billion) from its annual expenditure by 2012 - partly by cutting 20,000 jobs.
At the time Merck announced its merger with Schering-Plough, the company said it aimed to shave $3.5 billion from its annual costs by 2012, but didn't give any details of how those savings would be achieved. Now, with the company boasting a 67 per cent increase in fourth quarter sales that reached $10.1 billion and operating profits tripling to $6.5 billion following the merger, the company has announced a major restructuring plan.
The first part of that plan will see the company shed nearly 15 per cent of its 100,000 strong workforce and eliminate 2500 vacant job positions. The company has said the cuts, which are in addition to those previously announced by both companies, will 'primarily come from the elimination of duplicative positions in sales, administrative and headquarters organisations, as well as from the consolidation of certain manufacturing facilities and research and development operations'.
According to Dick Clark, Merck's chief executive, the company has moved quickly to integrate Schering-Plough's operations, and conducted a thorough review of the combined pipeline 'so we may better prioritise our efforts by franchise, phase, cost and geographic importance. I'm very enthusiastic about the work we've done on our powerful R&D pipeline with more than 20 late stage programmes.'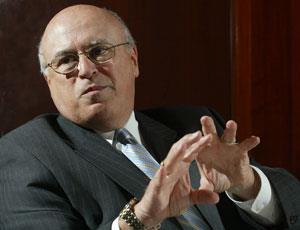 However, the re-evaluation of manufacturing and research and development facilities is yet to be completed and more jobs may be affected by further phases of restructuring once the assessment is finished. Merck has said that it will continue to hire new employees in strategic growth areas of the business despite the major reorganisation.
According to Peter Kellogg, Merck's chief financial officer, the company's 2010 R&D budget may exceed the $8-8.5 billion total the two companies spent in 2009; with much of the investment concentrated in its late stage pipeline while 'driving efficiencies through the combined R&D infrastructure'. To give a size of the scale of the late stage investment, Kellogg says that 'in cardiovascular disease alone, we had more than 80,000 patients currently in our clinical trials and that number is expected to grow to more than 100,000 patients before those trials end.'
'We believe that making these investments is the best way to drive shareholder value,' says Kellogg.
Nigel Borshell, a senior advisor at consultancy firm PharmaVentures, believes that with Merck's R&D budget accounting for over 20 per cent of the firm's 2009 sales income of $26 billion, the company still has a long way to go to bring this figure in line with industry peers like Pfizer that are looking to reduce their R&D spending to around 14 per cent of sales by 2014.
'With sales for 2010 predicted to rise to $46 billion on the back of the Schering-Plough merger, the R&D budget is still quite high for the industry and would account for 18 per cent of sales,' says Borshell.
However he does caution not to read too much into the figures to predict where jobs may be lost as the numbers don't specify whether the R&D budget will be spent on in-house R&D projects, or ones bought in from external sources.
Matt Wilkinson