House science committee's Republican leader accuses NSF of poor stewardship of taxpayer dollars allegedly spent on parties, trips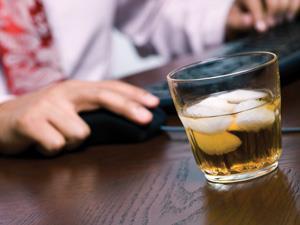 The battle between Republican budget hawks on Capitol Hill and US science agencies continues. At a hearing of the House of Representatives' science, space, and technology committee, two audits were released and spurred allegations that the National Ecological Observatory Network (NEON), an environmental non-profit group funded by the National Science Foundation (NSF), misspent taxpayer dollars.
The alleged spending abuses by NEON, which collects data on the impacts that climate change, land use and invasive species have on natural resources and biodiversity, include a $25,000 (£16,000) Christmas party, a premium coffee service costing $1000 per month, a $112,000 tab for professional lobbying services, as well as alcohol for office happy hours and trips to a high-end resort in France.
During the hearing, the committee's chairman, Republican Lamar Smith, said other recent audits have raised questions about proposals that the NSF accepted and noted that the body has made several adjustments to how it evaluates the costs of major projects.
Nevertheless, Smith suggested that the $150 million in 'unsupported and questionable costs' that the new audits uncovered in the NEON proposal demonstrates that 'major problems at NSF continue'. He asserted that government agencies 'must be held accountable for their waste and misuse of taxpayer funds', and said the committee might call directly upon the NSF and NEON officials to discuss these audits at a hearing next year.
Meanwhile, the top Democrat on the committee, Eddie Bernice Johnson, suggested that the Defense Contract Audit Agency (DCAA) that conducted the reviews in question, does not have sufficient expertise or experience to appropriately audit the NSF's grants and cooperative agreements. She noted that the DCAA was established to audit Department of Defense contracts.
Johnson said problems with the DCAA's audits have caused 'significant and ongoing tension' between the NSF's inspector general and management for several years, and have put 'credible NSF awardees unnecessarily at risk'. Furthermore, she criticised the committee's Republican leadership for not including any NSF managers in the hearing to present the agency's own findings and plans.
The NSF has already initiated reviews of its management fee policies and it is also investigating spending specific to NEON. The agency says once it has made a final decision on the NEON audit it will be posted online.
The chairman of NEON's board, James Collins, issued a statement saying that the project and its stewards have 'always spent all funding in strict compliance with our understanding both of the guidelines provided to the organisation and the law'. He stated that they will be, and have been, responsive to requests for information.