GlaxoSmithKline (GSK) and Pfizer are both following AstraZeneca's lead in cutting their research and development budgets.
GlaxoSmithKline (GSK) and Pfizer are both following AstraZeneca's lead in cutting their research and development budgets.
Following its acquisition of Wyeth in 2008, Pfizer has said it plans to reduce its R&D budget from the $11 billion (?7 billion) that the two companies jointly spent in 2008 to between $8 and $8.5 billion by 2012. Meanwhile, GSK has said it wants to shave ?500 million from its costs by 2012 - with half of those coming from cuts to its R&D budget.
As reported last week by Chemistry World, AstraZeneca has said it plans to cut some 1800 R&D positions as part of a restructuring process that will see 8000 jobs go as it looks to reduce its costs by $1 billion a year by 2014.
While the cuts at Pfizer come as no surprise following the completion of its $68 billion purchase of Wyeth, GSK's move comes after seeing the company increase its sales during the year.
According to Andrew Witty, GSK's chief executive, one third of the company's R&D costs come from fixed infrastructure that represents 'a huge overhang from the 1980s'. And this is an area in which the company aims to make significant savings.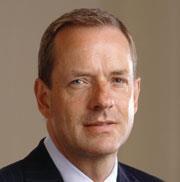 While the firm would not provide targets for job reductions, it has said it is planning to focus its neuroscience research on neurodegeneration and neuroinflammation while dropping projects on depression and pain.
At the time of going to press it was still unclear how large a proportion of Pfizer's proposed cuts could be accounted for by the 20,000 job losses announced with the news of the Wyeth merger and the more recently announced consolidation of research activities into five central research hubs and nine specialised research centres.
According to Andrew Thomas, a Pfizer spokesperson, cuts in infrastructure costs will play a significant part in the savings the company plans to make - with the previously announced streamlining of its global R&D facilities reducing the company's R&D footprint by 35 per cent.
However, he was keen to stress that 'where we have made savings in certain areas we have already reinvested in our "invest to win" areas and this has definitely benefitted our late stage development programmes'.
Nigel Borshell, a senior advisor at consultancy firm PharmaVentures, believes that both these moves were widely expected, especially as less than 20 per cent of GSK's sales of ?28 billion have more than five years of patent protection remaining - with Pfizer's position being even more precarious with the imminent loss of patent protection for Lipitor (atorvastatin).
'From a strategic perspective, GSK is almost sidelining pharmaceutical R&D based business with Witty saying that at least for a few years [they] need to invest in areas that can give [them] a better return, partly through feeding the pipeline by buying products in, but if you look at potential sales through to 2014 it doesn't send a strong enough message to the market to say "stick with us",' says Borshell.
The situation at Pfizer is similar, he says, with both companies looking to emerging markets like China and trying to get into generics, although he feels that there are not likely to be many more megamergers as 'we're running out of candidates'.
'All these moves are very positive,' says Borshell. 'The hard decisions don't help the people losing their jobs, but they do keep the company healthy and protect as many jobs as possible.'
Jeffrey Kindler, Pfizer's chief executive has been keen to stress the importance of pharmaceutical R&D to the health of the company but says, 'we have to improve R&D productivity - we have to improve the return on our owner's capital investment in R&D, but at the same time, we can't do it in a way that doesn't feed the innovations that we need to do our core business.'

Matt Wilkinson