President takes action to make it easier for scientists and engineers born abroad to work and stay in the US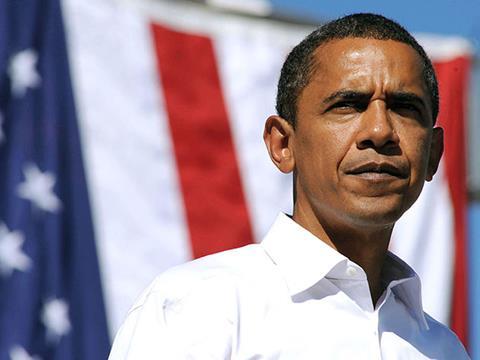 President Obama's new executive actions on immigration will help scientists and engineers who were born abroad to find work in the US and stay there. The presidential directive includes a provision to strengthen and extend on-the-job training for foreign students pursuing science, technology, engineering, and mathematics (STEM) degrees at US universities.
The Department of Homeland Security's existing optional practical training programme, which enables non-US citizens studying at US universities to work full time in their field for more than two years on their student visas, will be expanded.
At at a National Medals of Science awards ceremony on 20 November, the president addressed immigration reform saying: 'Too often, we're losing talent because – after the enormous investment we make in students and young researchers – we tell them to go home after they graduate.' He added: 'We want them to initiate new discoveries and start businesses right here in the United States.'
The president's executive order will create the first-ever 'start-up visa' pathway for entrepreneurs interested in launching and expanding their businesses in the US. It will make immigrating easier for those who meet certain income requirements and other criteria that demonstrates their potential for 'creating jobs, attracting investment and generating revenue'. They will be eligible for temporary or permanent residence. Furthermore, the presidential action will enable companies in other countries to more easily transfer foreign workers to the US and relocate high-skilled immigrants already working in the US into similar jobs.
Most of these immigrants begin on a temporary work visa, but it can take years and even decades to get permanent residence. During this wait, the applicant can only work in the same position at the sponsoring company. But the president's directive will enable these workers and some spouses to obtain a permit that allows them to accept promotions, seek similar jobs at other companies and start companies.
Jeff Zients, who directs the White House National Economic Council, citesestimates that these immigration actions by Obama's will boost the nation's GDP by $90 billion (£57 billion) to $210 billion and shrink the federal deficit by $25 billion over the next decade. He said many of these economic benefits spring from Obama's actions to make it easier and faster for high-skilled immigrants, graduates and entrepreneurs to stay and contribute to the US economy.
Of note is that more than a quarter of all US-based Nobel laureates over the past 50 years were foreign-born, and more than 40% of Fortune 500 companies in the US were founded by immigrants or children of immigrants.