Pilot project will use infrastructure cash to create 'pockets of excellence' in eastern Europe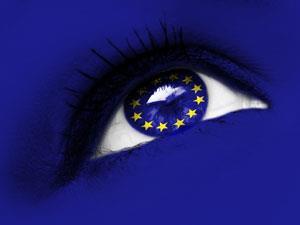 The final shape of the 80 billion euro (£63 billion) Horizon 2020 research fund continues to be a bone of contention among budgetary conservatives and poorer member states that fear that they won't see any of this money. But a plan to link up infrastructure funding with pockets of excellence could help to overcome some opposition.
While the European parliament is 'tremendously supportive' of the programme there has been resistance from some member states, Máire Geoghegan-Quinn, commissioner for research told the Euroscience Open Forum (ESOF) meeting in Dublin earlier this month. Such dissent is driven by the fact that more recent EU members in eastern Europe with less well developed science bases do not get a fair share of R&D funding. 'We have to help build wider participation in newer member states,' she said.
Horizon 2020 should have 25 billion euro more to play with than its predecessor, the Framework Programme 7 (FP7). This is at a time when national science budgets are being cut across the continent and European heads of state are looking for cuts in the overall EU 2014–2020 budget of 100 billion euro. R&D is a 'proven driver' of growth and the EU would 'shoot itself in the foot' if it reduced investment, Geoghegan-Quinn said. 'Now is not the time to cut research and innovation spending.'
The programme has three central tenets: to fund excellent science, to make Europe a more attractive place for corporate R&D investment and to take a cross-disciplinary approach to dealing with the 'grand challenges' of ageing, food supply, energy security, sustainable transport and climate change.
Unfortunately the emphasis on excellence – with the European Research Council (ERC) due to see a doubling of its budget for basic research to over 13 billion euro – is likely to mean even greater disparity, as the R&D powerhouses of France, Germany and the UK suck up the lion's share of the funding.
Pockets of excellence
Geoghegan-Quinn is proposing measures to avoid this, most notably by generating greater synergies between Horizon 2020 and the structural fund, which is devoted to upgrading infrastructure in marginal economies. 'There are pockets of excellence everywhere,' she said. Horizon 2020 will put in the building blocks to create centres of excellence and promote smart specialisation. These could form around newly built infrastructure or by giving excellent scientists large ERC grants to work at research institutions that could form the core of a cluster. 'We need to look carefully to see where the strengths are, use structural funds to build infrastructure and then use Horizon 2020 to support that,' she adds.
A pilot project to be funded as part of FP7 will put 12 million euro into creating five European Research Area (ERA) chairs in five countries with less advanced research systems. These chairs will be awarded to outstanding academics, with a brief to boost the research at their adopted institutions.
Presently, research directly funded by the EU accounts for only 5% of Europe's overall investment in R&D. In a further attempt to get member states acting in concert, Geoghegan-Quinn launched a fresh push to get the ERA working by 2014. The aim is to get national research systems cooperating to avoid duplication of research, promote mobility of scientists across Europe and improve the circulation of knowledge by making publicly-funded research available under open access.
Having decided the legislative route to achieve this would be too laborious, Geoghegan-Quinn has signed up research funders and administrators in a voluntary pact. The commission will lead by example, mandating open access to all research funded in Horizon 2020. The commission will carry out a review at the end of 2013 and Geoghegan-Quinn said she will recommend to her successor that legislation is needed if not enough progress has been made.