Republican staff report calls the Food and Drug Administration's surveillance of whistleblowers unlawful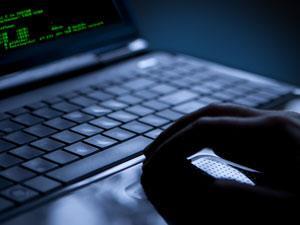 Republican leaders on two key congressional committees have concluded in a new report that the US Food and Drug Administration (FDA) illegally monitored email communications sent by whistleblowers in the agency.
Representative Darrell Issa, who chairs the House of Representatives' oversight and government reform committee, and Senator Charles Grassley, the top Republican on the senate judiciary committee, issued a staff report concluding that the FDA spied on its employees 'without regard' for their rights to communicate with Congress. On top of this, the agency's email monitoring policies 'do not provide safeguards to protect whistleblowers from retaliation'.
The Republican staff analysis of the events that led six of the FDA's own scientists and doctors to sue the agency in January 2012 for spying on them for two years, and subsequently retaliating against them for expressing safety concerns about the approval process for medical devices. Two were fired and another two did not get their contracts renewed, according to their attorneys.
The lawsuit, which alleged that the FDA began its electronic snooping campaign after learning that the whistleblowers had written to the then president elect, Barack Obama, in early 2009, is still pending.
'The FDA's surveillance was not lawful, to the extent that it monitored communications with Congress and the Office of Special Counsel (OSC),' the Republican report concluded. 'Federal law protects disclosures to OSC and Congress.' The OSC is an independent agency charged with protecting federal employees and applicants from prohibited practices, such as reprisals for whistleblowing.
But, at a February 26 hearing of the oversight and government reform committee, its top Democrat, Representative Elijah Cummings, noted that another report released just a day earlier by the FDA's parent agency, the Department of Health and Human Services, paints a different picture.
This report concluded that the FDA had 'reasonable concern' that confidential information, including possibly trade secrets, had been disclosed by agency employees. 'In our interviews of those conducting the computer monitoring and our review of other data sources, we found no evidence that FDA had obtained or used passwords to any of the scientists' private email accounts, nor did we find any evidence that FDA logged into any of the scientists' computers,' the report notes.
In addition, the office determined that the FDA had provided notice to its scientists and others that all data on its computer network was monitored. Moreover, no evidence was found that the FDA's actions constituted retaliation.
Nevertheless, the report concluded that the FDA should have sought legal advice beforehand to assess whether its use of 'potentially intrusive computer monitoring' was appropriate and consistent with 'constitutional and statutory limitations' on government searches.