Two US senators claim GlaxoSmithKline knew about a link between a diabetes drug and heart attack, and pressured doctors to withdraw concerns
GlaxoSmithKline's (GSK) diabetes drug Avandia (rosiglitazone) has been dealt another blow, with the publication of a report by two US senators claiming the company knew about safety problems long before they reached the public domain.
The drug has been dogged by concerns over cardiac side-effects, and sales of the blockbuster have plummeted as a result. The Avandia group of products had sales of ?1.6 billion in 2006, before concerns were raised over a potential link to heart attack in patients. Analysts had predicted global annual sales could triple the 2006 takings, but in 2009 sales had dropped to just ?771 million.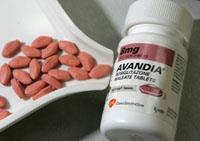 Back in 2007, a meta-analysis was published in the New England Journal of Medicine by cardiologist Steven Nissen of the Cleveland Clinic, US1. He concluded the drug was associated with a significant increase in the risk of heart attack and stroke. The study was rejected by GSK and other expert groups, and the US Food and Drug Administration (FDA) allowed the drug to remain on the market - along with Takeda's Actos (pioglitazone), which acts in the same way - with a strengthened warning label about potential cardiac effects.
However, the criticism has not gone away. Senators Max Baucus and Charles Grassley now claim in their report to the US Senate Finance Committee that GSK pressurised doctors to withdraw warnings they had made about Avandia's side-effects, and that the company knew the drug might cause problems for some time before Nissen's study was published.
GSK quickly rejected the report's conclusions, saying in a statement that it draws on conclusions based on analyses that are not consistent with the rigorous scientific evidence supporting the drug's safety, and cherry-picks information from documents in a way that 'mischaracterises' its efforts to research Avandia, and communicate the findings to regulators, doctors and patients.
'Contrary to the assertions in the report, and consistent with the FDA-approved labelling, the scientific evidence simply does not establish that Avandia increases cardiovascular ischaemic risk or causes myocardial ischaemic events,' says the statement. A 30-page white paper followed, in which GSK dismisses the senators' accusations, saying their report 'fails to present an accurate, balanced, or complete view of the currently available information on Avandia'. The company goes on to detail what it says are the report's 'glaring omissions', including a number of clinical studies, and defends itself against the accusation that it did not actively monitor the drug's safety - an allegation GSK says is 'fundamentally flawed and contradicted by a record of extensive, on-going interactions between GSK and the FDA'.
One legal expert thinks the senators' report is unlikely to lead to a further avalanche of litigation. 'If it's just a few doctors being leant on, it's difficult to see how it will make much difference in terms of consumers and their doctors,' he said. 'The risk has been identified as one of increasing the chances of getting a cardiovascular event, and those cases are very difficult to bring and succeed in as there are so many other risk factors.'
Sarah Houlton